O impacto do COVID-19 em seu orçamento de publicidade
The COVID-19 crisis has impacted millions of people around the world — as well as consumer behavior and companies across the board, along with their advertising budgets. According to new reports and surveys from the Interactive Advertising Bureau (IAB), almost 25% of respondents paused all advertising spend for Q1 and Q2 "while 46% indicated they adjusted their ad spend for the same time period."
In these uncertain times, and with so many businesses struggling, it's hard to know the best way to move forward. Consider these steps to make sure you're going in the right direction and making the most with what you have.
Update your strategy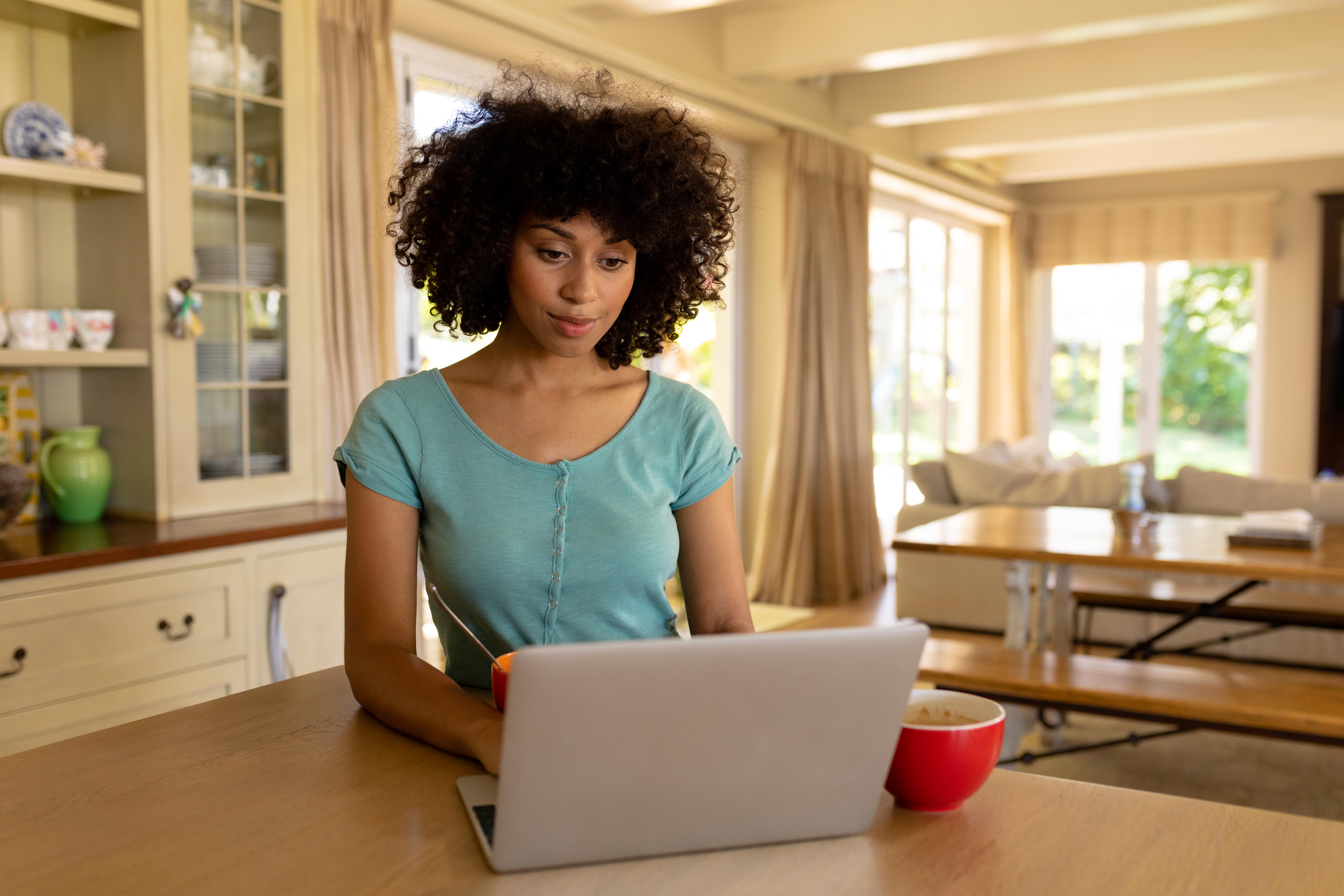 1204610769, WavebreakmediaFact: 42% of respondents cited budget cuts as a "significant challenge," according to a recent LinkedIn survey. And a whopping 74% said cuts were presenting a challenge at some level or another.
What's going on now: Since the start of the pandemic, many agencies have suspended paid advertising in favor of organic and owned channels like social media platforms, websites, and blogs. And IAB says that "in the near term, digital ad spend is down 33% and traditional media is down 39%." But where does that leave small businesses, and what can you do instead?
What to do instead: At the moment, "marketers aren't focused on rethinking the people they're trying to reach," according to LinkedIn. "66% said that changing their target audience was not a challenge, with only 1% identifying it as a top concern." Now's a good time to take stock of what you already have, and enhance it by refreshing your content and campaigns.
If you don't yet have a documented process in place, be sure to start there. Analyze your competition and delve deep into your own brand and offerings. Tighten up your visual identity, curate an ever-growing library of images and keep active on social media; your audience is still there, scrolling through social now more than ever, and waiting to engage.
Create new messaging
1212536033, filadendronFact: Despite cutbacks, the same LinkedIn study reports that 47% of marketers have increased their focus on emotional and human-centric content instead of homing in on their product.
What's going on now: Companies need to acknowledge what's happening in the world, with their audience and with their business by updating content and messaging to reflect our new reality. Whether communicating new hours, sanitization practices, or other changes, customers will in turn appreciate the news and understand that the brand in question is taking this crisis seriously and pivoting accordingly — for the right reasons.
What to do instead: Mission-based and cause-related marketing are also on the rise, with IAB reporting 63% of advertisers shifting to these areas. How can you restructure your content plan or repurpose a past project to include more meaningful material? Which channels can you use to communicate your values and serve as a beacon of strength and inspiration during this difficult time? iStock by Getty Images' Coronavirus Resources is a great place to start to find some inspiration.
Use relevant imagery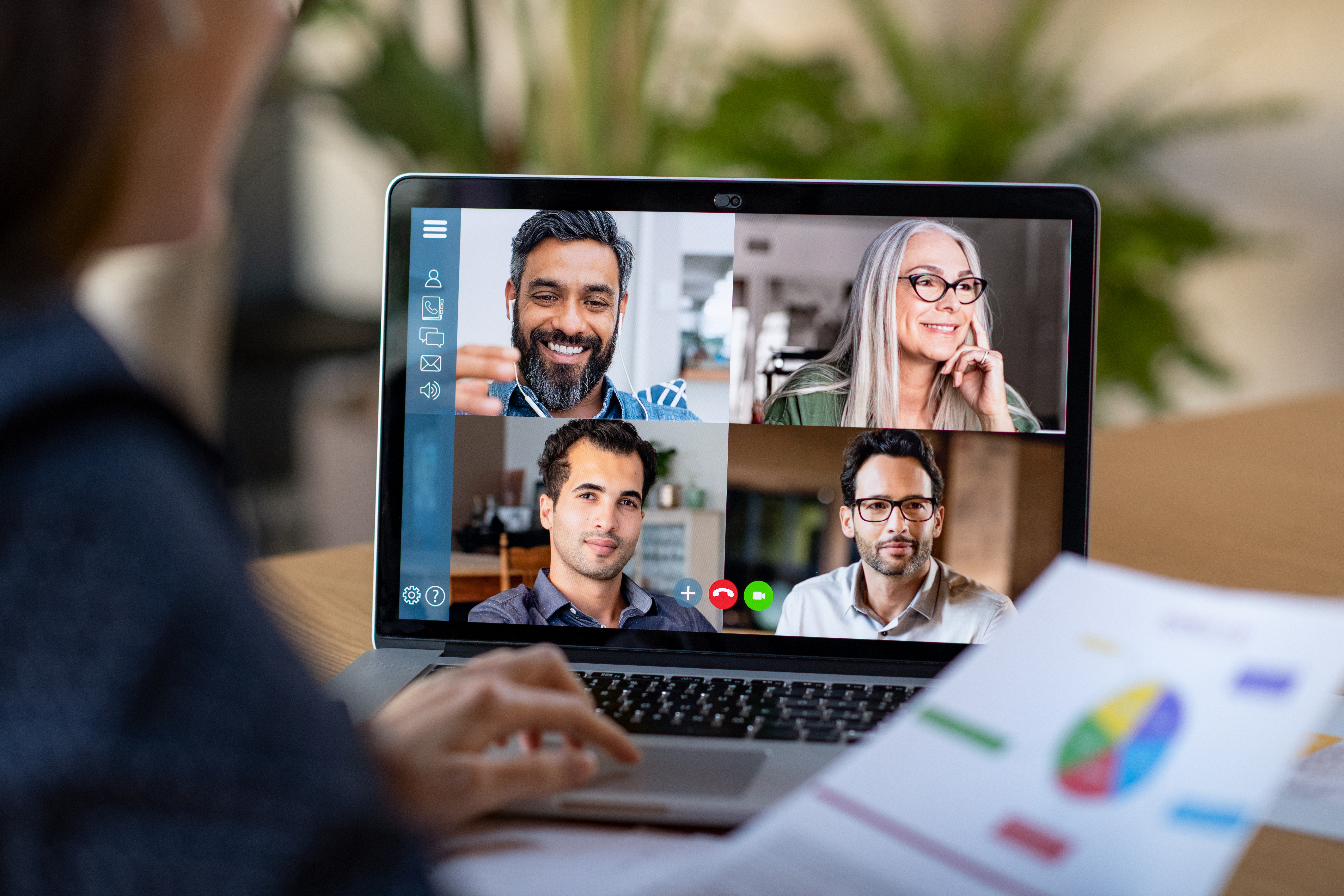 1213470229, RidofranzFact: While events are practically non-existent at the moment, according to LinkedIn, social content, thought leadership and webinars are on the rise — up 55%, 53%, and 67% among content marketers, respectively.
What's going on now: All kinds of content still need visuals. But imagine photos of crowded rooms, shaking hands, parties, or people giving hugs; in 2020, it just doesn't seem right. Certain images are no longer appropriate at this moment in time and can no longer be used on social, blog posts, video efforts, or anywhere else.
What to do instead: When curating your visual archive, be sure to select imagery that reflects the world as it is right now. That means mask usage, observance of social distancing, and pictures that respect new norms and sanitary guidelines. With iStock's updated resources and flexible plans and pricing, you can be sure you're getting the most out of your visuals.
Display behavioral signage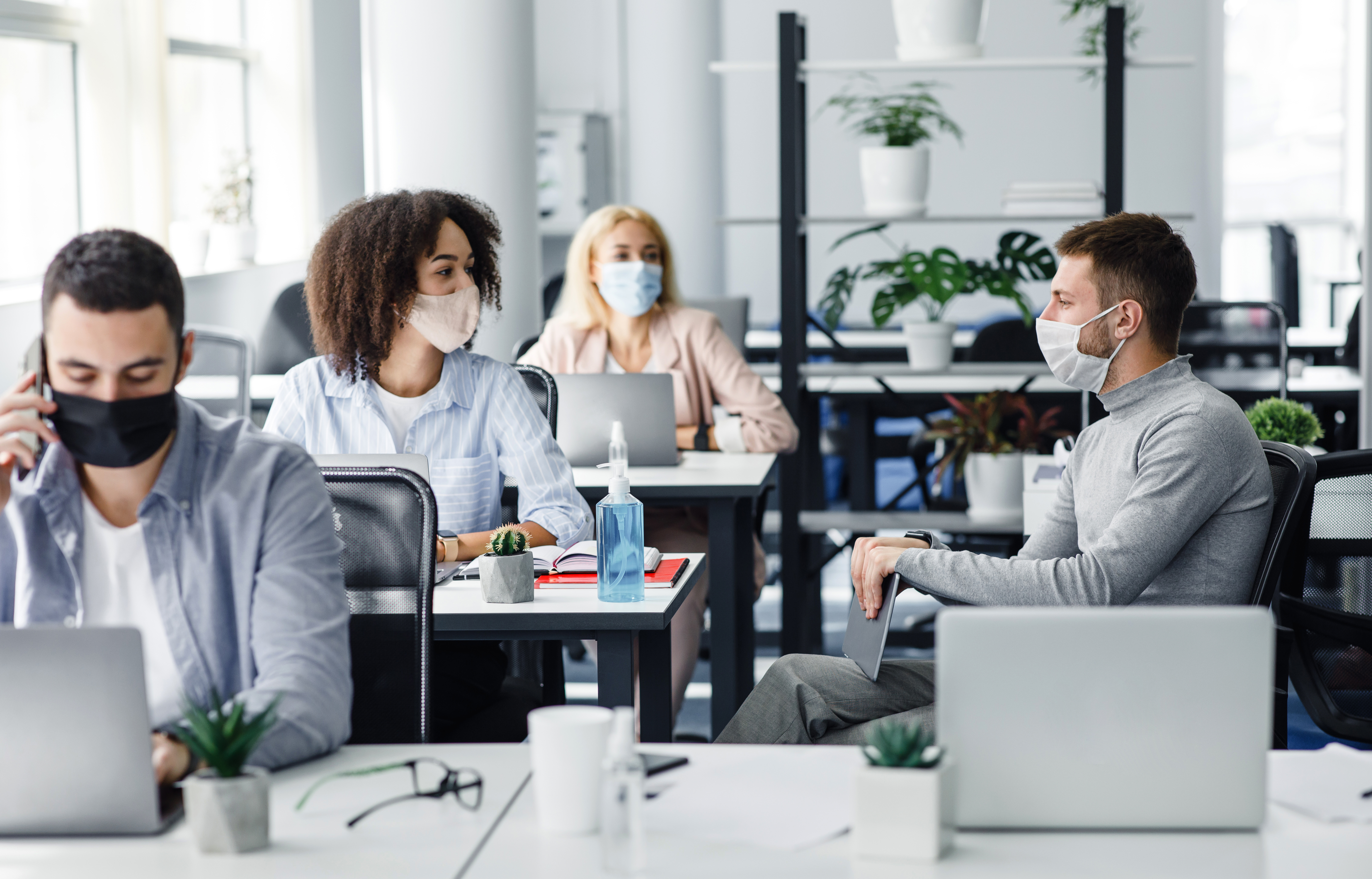 1276414304, Prostock-StudioIf your business has a physical presence, it's not enough to offer hand sanitizer upon entry. Behavioral signage should be placed throughout shops, venues, and related spaces as a constant reminder to adhere to safety measures and the new normality. Websites should be appropriately updated as well.
But remember: you have to do more than enforce this solely on an external, customer-facing level. Whether you're a team of one, 10, 20, or beyond, once you're back in the office, carefully placed signage near restrooms, eating areas, and throughout the workspace is also a must. 

At iStock, we value the safety and health of our employees and customers. And as leaders in visual innovation, we're always quick to adapt to the ever-changing world around us, so our customers can adapt, too. No matter your brand or company, we have the relevant Royalty-Free images, illustrations, videos, vectors, and resources you need to evolve your visual messaging, so you can stay connected with your audience during these unprecedented times. 
Visit iStock's Coronavirus Resources Center to learn more.