What Are Vector Graphics and How Best to Use Them
Images help creators boldly tell their stories. When you entertain while also getting your point across, you've checked two must-dos off your list. Plus, since viewers process images faster than text, you only need to keep their attention for a few seconds.
Vector graphics add personality to your creative projects and they visually communicate important information. And since they're easy to edit and work with, they're a flexible, functional addition to your creative workflow. There's a lot of freedom to use vector graphics however you want. The size and color of the image are yours to adapt as you need, and you can remove any shapes and lines that you don't.
What Are Vector Graphics?
Vector graphics are created using points, lines, and shapes. A mathematical equation tells the computer to draw the final image. They're technically 2D, but good illustrators can make vectors look three-dimensional. The most common format for vector graphics is .SVG, but you'll also see .eps, .cgm, .odg, and .xml formats.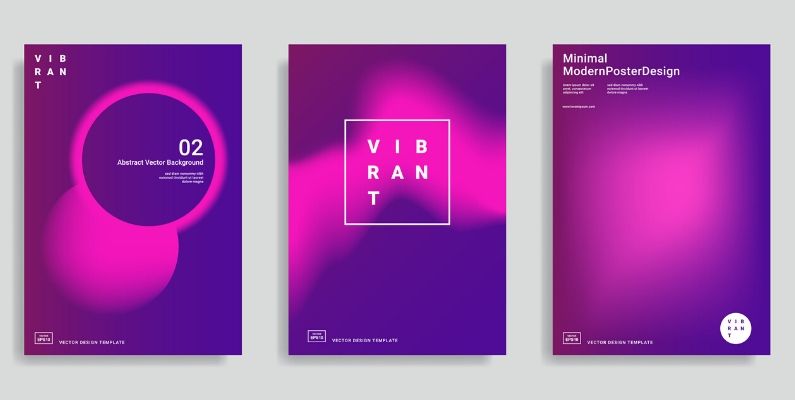 1056885138, Daria Dombrovskaya
You may have heard of vector graphics and raster graphics. The main difference is that raster graphics are made up of pixels.
The easiest way to think of it is to picture a square. If that square is raster-based, it's made of thousands of pixels. If the square is vector-based, it's made of just four points. The computer knows to connect those points to create a square (and then fill the square with whatever color you designate). While you can convert a vector graphic to a raster graphic, you can't convert a raster to a vector.
What Are the Benefits of Vector Graphics?
The biggest benefit of vector graphics is that you can resize them without losing quality. Let's say you want to use the same image in two places — on a printed event invitation (which is quite small) and on a billboard promoting the event (which is much, much larger).
A vector graphic you choose can scale up or down. So whether someone is looking at the invitation or driving by the billboard, the image will still look good. The technical term for this is "resolution-independent."
What is the second key benefit of vector graphics? They don't take up a lot of space on your hard drive. Because they're made up of points instead of pixels, and since the computer draws the image only when you open the graphic, the file size remains small. Also, no matter how many times you edit and save a file, you'll never lose quality.
Common Uses for Vector Graphics
Because scalable vector graphics are so easy to work with and store, they're the top choice for creative projects both online and in print. These are some of the most common uses of vector graphics.
Advertising campaigns
Animations
App or website interfaces
Band illustrations and t-shirt designs
Brand collateral like logos and signage
Embroidery
Event promotions
Fonts
Hard copy printing (clothing, paper, etc.)
Infographics
Landing pages
Magazine covers
Mobile apps
PowerPoint presentations
Products and merchandise
Unexpected Ways to Use Vector Graphics
Vector graphics go far beyond basic drawings made of a few shapes and colors. With scalable vector graphics, you can take visuals in new and interesting directions. Use them to communicate a style, purpose, and viewpoint.
Present Realistic, Photo-Like Images
Even though vectors use basic shapes and lines to create an image, it doesn't mean the resulting image is always simplistic or unrealistic. Photorealistic images look so much like the real thing you'll have trouble telling the difference. If you need to create a design that looks real enough to touch, use vectors that look 3D and true-to-life.
Share a Dreamlike Sense of Whimsy
On the flip side of realism is fantasy, and vector graphics can create a whimsical, purposely-not-realistic world if that's what you want. Cartoonish characters, bright colors, deep contrasts, and simple shapes have a storybook quality.
Make Common Subjects More Daring With Surrealism
To walk the line between real life and a fairytale, search for surreal images. Vibrant takes on everyday forms are excellent for concept designs. The beauty of scalable vector graphics is they can convey the wildest, most out-there ideas.
For example — surrealist nature images are especially popular and will suit any type of travel, lifestyle, or outdoors-y type of project. Remember, vector graphics are editable, so you can start with something like an illustrated map and then replace elements with other travel icons.
Show That You Understand Modern Trends
Vectors can help you create a subtle design that isn't boring. For example, geometric designs are popular, but they don't have to be wild or fantasy-based.
Even a report full of graphs can look cool instead of dry.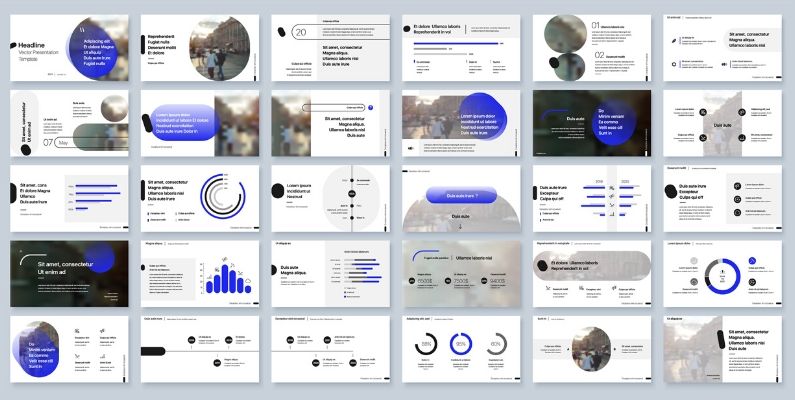 1187887630, vector_s
Gradients are also trendy, and they can be colorful and eye-catching without being cartoonish or too youthful.
Play Into a Vintage Aesthetic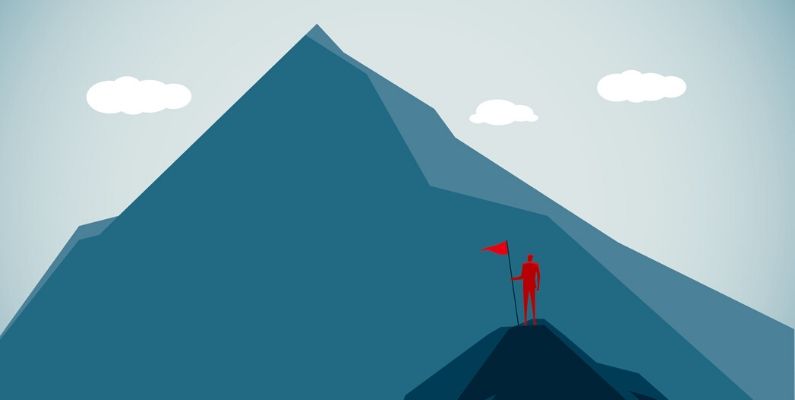 1135482092, erhui1979
Throwback to another time with retro images that still have a contemporary feel. They may refer to another time in history, but they're clearly designed with care and quality by contemporary illustrators.
Images with bright neon convey an 80s vibe. Basic shapes and patterns that overlap give off a 90s feel.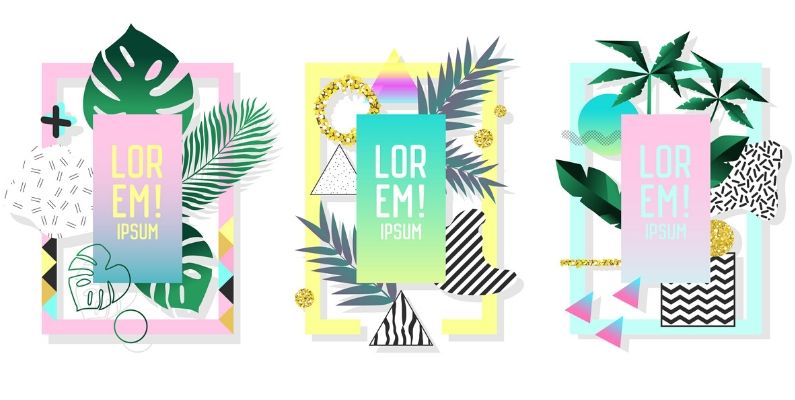 941980752, invincible_bulldog
You can also use vintage graphics to show a progression. Vintage font visually communicates a certain time period.
Show (Don't Tell) Your Concept to Your Audience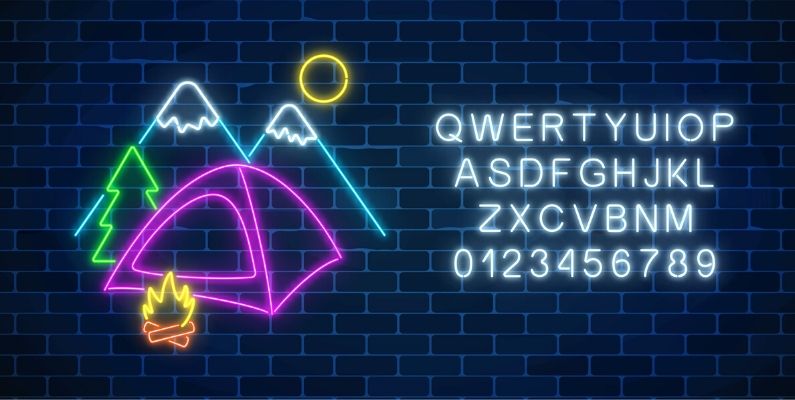 1009152570, GenerationClash
As mentioned before, vector images can help with concept ideas, when you're just mocking something up. Find scalable vector graphics that look similar to what will be in your final design. This way you can get feedback without taking the time to make everything pixel perfect.
Pinpoint Locations on a Map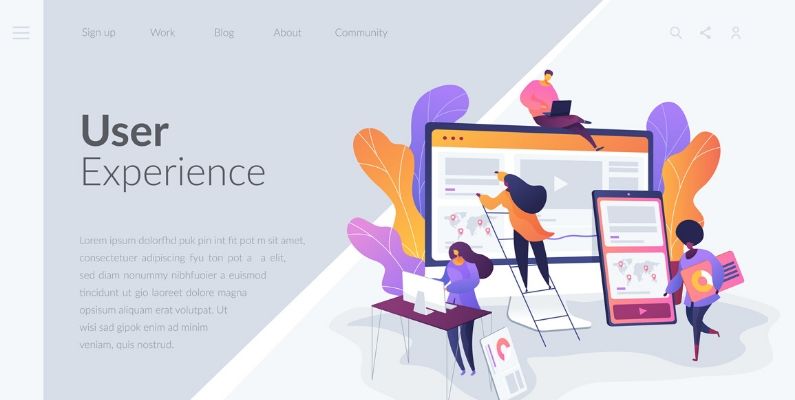 1139962258, Visual Generation
If you need to show a geographic area, 3D maps and add-on icons can help you demonstrate location-based info to an audience. Start with a broad map that places your information in the general geographic area. Then, add location pins and other notable elements to customize the map.
Create Limited-Time Collateral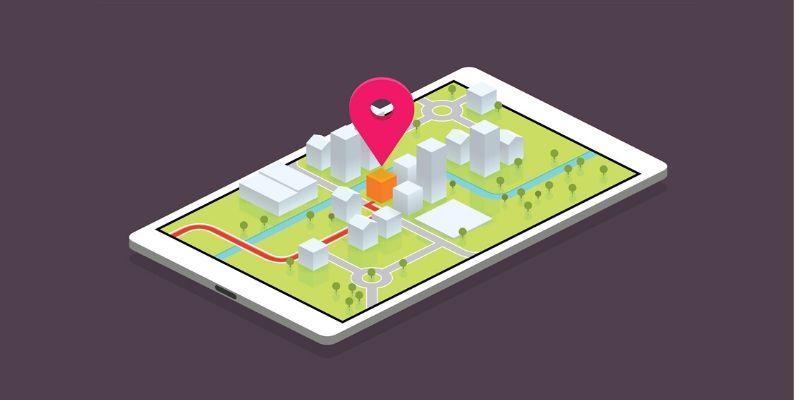 511482110, anilyanik
Say you need a quick design for the holiday season. You could illustrate a festive bow — or you could find a vector graphic in just a few minutes. With scalable vector graphics, you can design seasonal images fast. Pro tip: Edit colors to make your own spin on the design. So long as vector points join to create a closed shape, you can fill the space with any color you choose.
Build Your One-of-a-Kind Graphic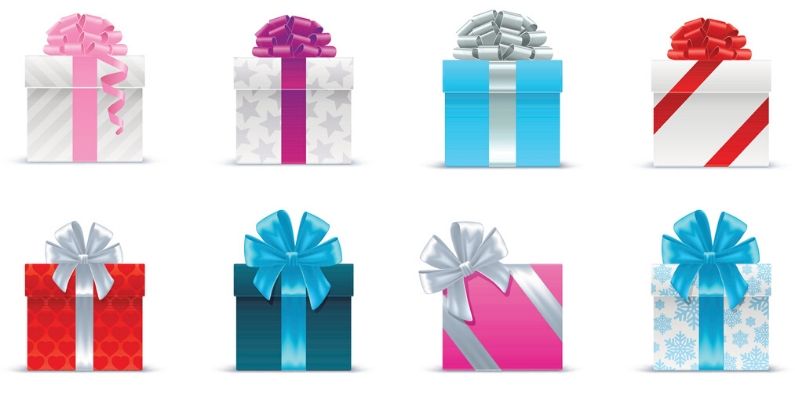 165793569, khalus
Even though you'll be using vector graphics designed by other artists, you can still create a customized look by building a collage. Pull different vector graphics that are similar in theme or color, and then combine them into a design that's unique. Icon packs are ideal for customization, and help you build around the subject that's the main focus.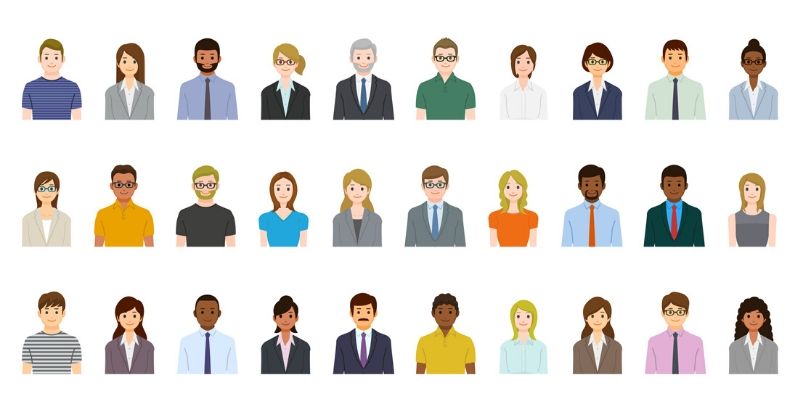 1159405169, yuoak
You can also use a combination of vector graphics for a project. Use them to design interesting visual elements that make a text-heavy project more interesting to look at.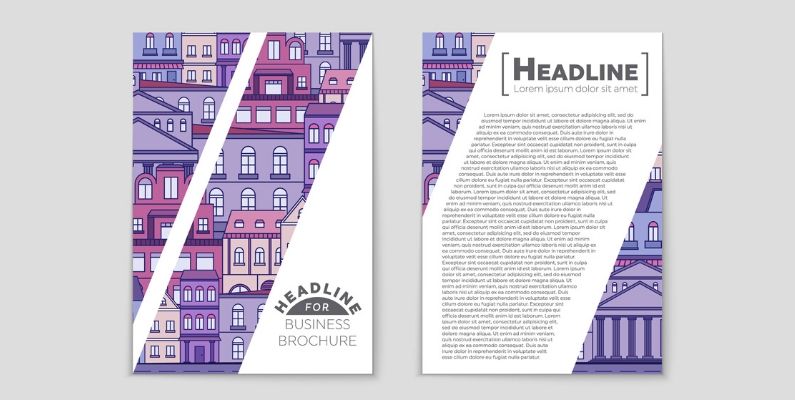 1070502118, Happy_vector
Problems With Using Cheap or Free Vector Graphics
Free vector graphics save you money at first, but they might cost you later in time and legal trouble.
Many files on freebie sites are poorly constructed or incompatible with editing software. You may get down to designing and realize you can't manipulate them the way you need to.
Also, free graphics websites may not provide legal protection in case the image you use is under copyright or trademark.
(If you'd like to get started without spending any money, check out iStock's free vector graphic of the week, which comes with the same license and permissions as our paid graphics.)
What Are Vector Graphics Examples?
There are all sorts of vector graphics examples.
Backgrounds and patterns
Badges and banners
Detailed illustrations or scenes
Icon packs for an assortment of topics (business, food, travel, etc.)
Infographics
Fonts and illustrated wording
Generic shapes and basic items
Maps
Mockups like gift cards or computer screens
What Programs Can Create Vector Graphics?
Several programs that can create vector graphics. Adobe Illustrator is one of the most popular types of vector graphics software and an industry standard. Affinity Designer is another popular tool. For beginners, there are easier-to-use tools including free vector graphics software. Consider Boxy SVG, CorelDRAW, Gravit, Inkscape, SVG-Edit, Vecteezy, or Vectr.
Where Can I Get Free Vector Graphics?
There are numerous websites where you can find free vector graphics. Remember, though, free vector graphic sites don't always provide high-quality graphics. Browse our selection of vector graphics and use AI-powered search to find top-of-the-line imagery for your next creative project.
Was this article helpful?