Top 3 Reasons Designers Keep Choosing iStock
When it comes to finding the right imagery for their projects, designers face the seemingly impossible task of finding high-quality images that evoke the right emotions—at a price their clients like.
iStock by Getty Images strikes that balance for many designers, offering premium imagery at a non-premium price. We talked with four designers across the country to see why they continue to choose iStock for their work.
#1: "The website is so easy to use.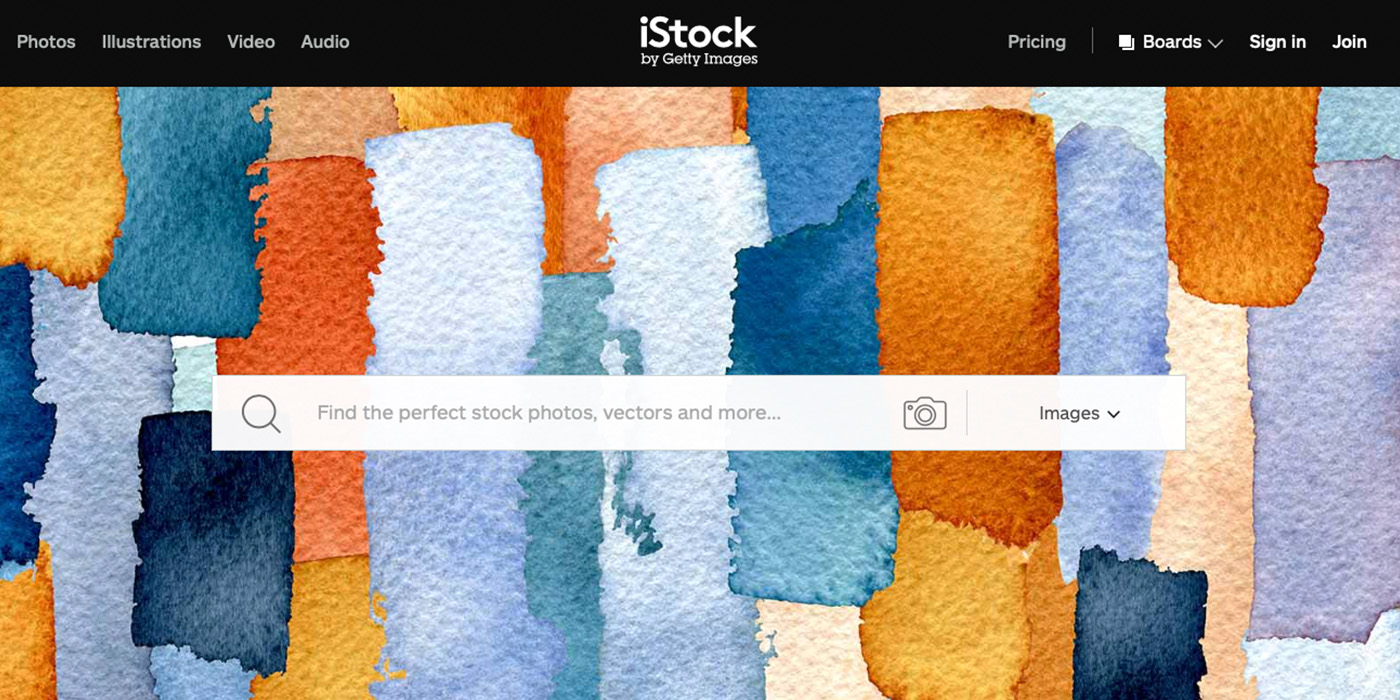 Being able to easily search for images and find what they need fast is critical for designers looking to complete projects on time and on budget.
"The website is so easy to use. It makes a difference because so many sites aren't," said Deborah Barlay, a graphic designer based in the California Bay Area, adding she often uses the view-similar-images feature so she can choose from a variety of images in the same style.
Michael Rohr, a Boston-based designer who works in the travel industry, also noted how the advanced-search filtering capabilities make it easier to find what you need, specifically noting "that you can search for images that have negative space or a focus on one side of the image or the other so there's room for copy."
Barlay, like several of the designers, also mentioned using Boards for easy collaboration between designers and clients. "If a client has a particular image in mind, they can create their own board and show me what they're thinking," Barlay explained.
Neil Drew, a New York-based designer who began his graphic design career in fashion with brands as varied as Anne Taylor and Tumi, finds the curated content on iStock particularly helpful. "Often, we're looking for a specific image and we have blinders on," he admitted. "Curated boards give us a chance to be a little more open minded and find better imagery we may not have thought to use."
#2: "There's so much to choose from."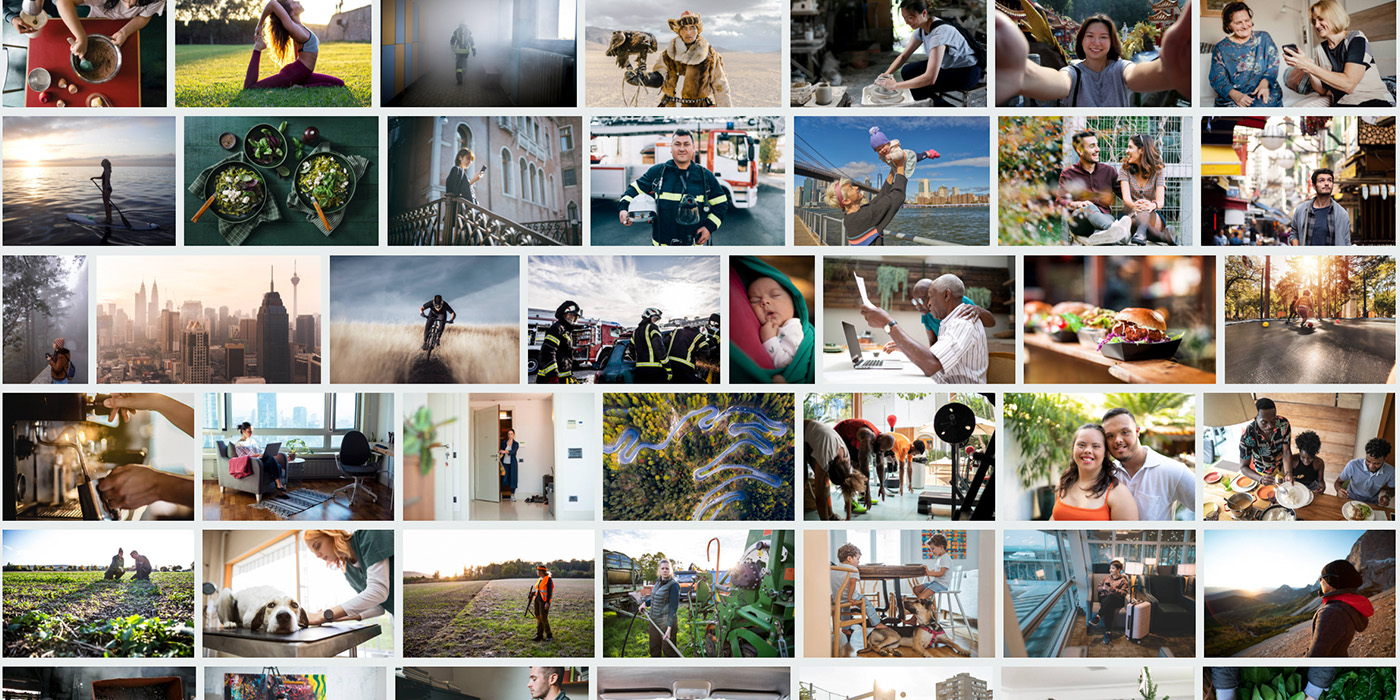 While many of the designers noted that it's always best when you can create content specifically to fit your vision, the reality is most clients don't have the budget or timeline for photoshoots. Plus, there's often too much content needed.
Daniel Held, a creative director in Kansas City who designs websites for attorneys, pointed out that iStock is perfect for a company like his because they're creating dozens of websites each month that require a lot of imagery. "I know I'll need 80 photos of gavels, 40 scales of justice, Corinthian columns, court houses," he rattled off. "It's a no brainer."
"There's so much to choose from. Having a large variety of imagery makes it easier to find what you're looking for," said Barlay, who, like most of the designers, gravitates toward the Signature images. These premium images feature work from artists who are Exclusive iStock contributors, meaning you won't find them anywhere else. Exclusive photographers receive guidance from iStock art directors on industry trends and visual styling, among other support.
Drew, who emphasizes the importance of using authentic and aspirational imagery in his work, appreciates that iStock asks and listens to what's needed in the design community. "They can tell photographers, 'This is what we need, this is what clients are asking for,' and they can fill those voids."
"I remember a marketing director wanted me to find an image of someone who was booking travel and frustrated," recalled Rohr. "It's hard to get that across, but iStock surprises you with things they have for that."
All the designers expressed how important it was to them to avoid clichés and choose real artwork for their pieces. They also all noted that they take advantage of the selection of vector graphics and icon illustrations.
#3: "iStock gives us a lot of value for the price."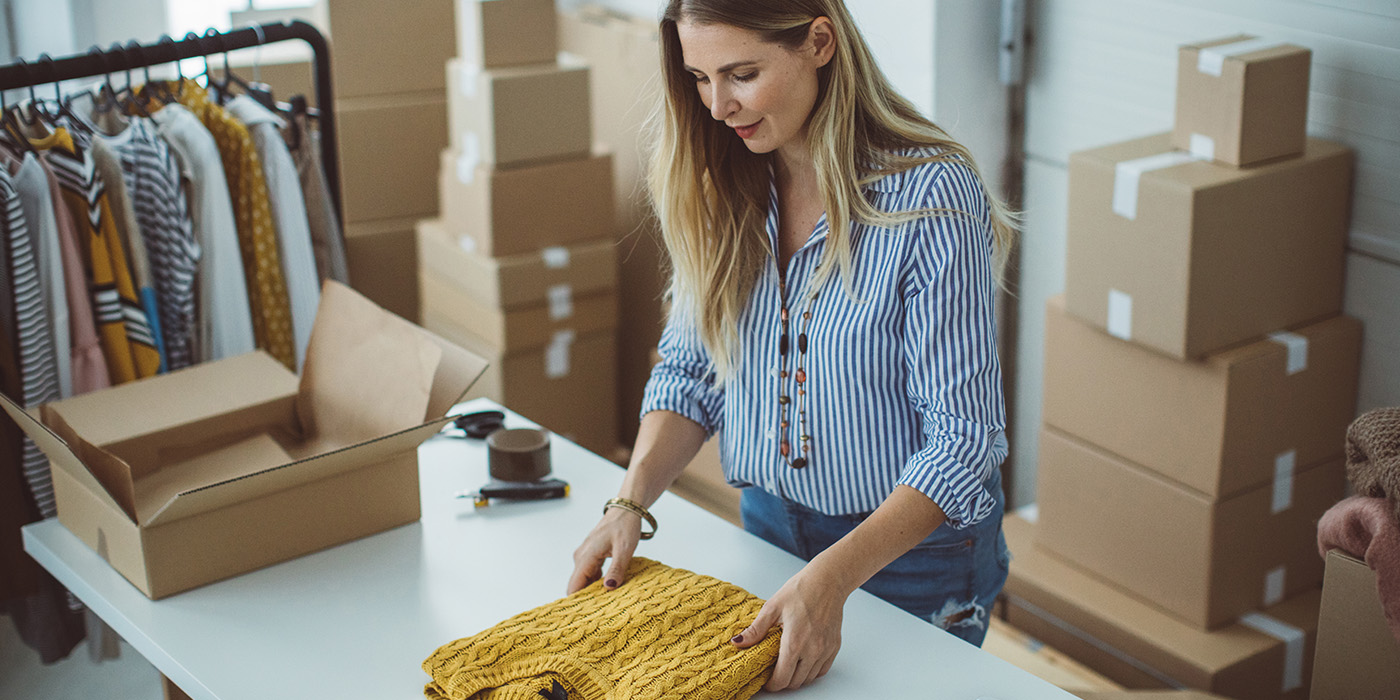 1057254428, svetikd
For Barlay, iStock has been a crucial asset in finding images for the print publications she creates for her clients. "Projects really depend on the client and what their budget allows," she shared. One of her recurring projects, a bi-monthly magazine, requires a lot of imagery for the inside of the publication. "I get my stock images from iStock exclusively," Barlay said.
She opts to buy credits in bulk due to the discount and so she always has them handy when she needs to download an image.
In addition, licensing iStock images means that there's no guesswork when it comes to usage rights—it's legal peace of mind at an affordable price for their clients. "I educate a lot of clients about what photos they can and can't use," shared Held. Rather than receiving image recommendations that clients have pulled off websites for free, he can direct them to iStock. "Then, there's no question about rights."
"I think most decisions we make as designers come down to budget," Drew agreed. "It's our job to create a vision and convey that to our clients in a way that they see the value of a quality image. iStock gives you a lot of value for the price."
Stock Up & Save
The more credits you buy, the more you save (and the easier it is to download images, videos, and illustrations—including vectors—as soon as you need them). Load up on credits today.
Was this article helpful?