Templates Make Video Content Even Easier to Create
iStock Video Editor: How to Get Started with Templates
It's no secret that video is an important marketing tool. But in a world where content has an ever-shrinking shelf-life, you need to be able to create high-quality videos faster in order to keep up with demands and attention spans.
That's where the iStock Video Editor templates can help. For seasoned creators, our 3,500 customizable video templates offer a quick solution for creating high-quality video that can be shared to your social platforms in a matter of minutes. You can also use iStock templates for inspiration and easy substitutions to fill gaps in your content strategy.
If you're new to making content, our pre-made templates take the guesswork out of production. All you have to do is add your message to the text style and download for a professional-level video you can add to web sites, presentations, social media, and more.  Best of all, the editor makes it easy to add your logo and additional visuals to any template.
Check out how easy it is to get started with iStock video templates in our short How-To video below.
Discover Our Wide Variety of Video Templates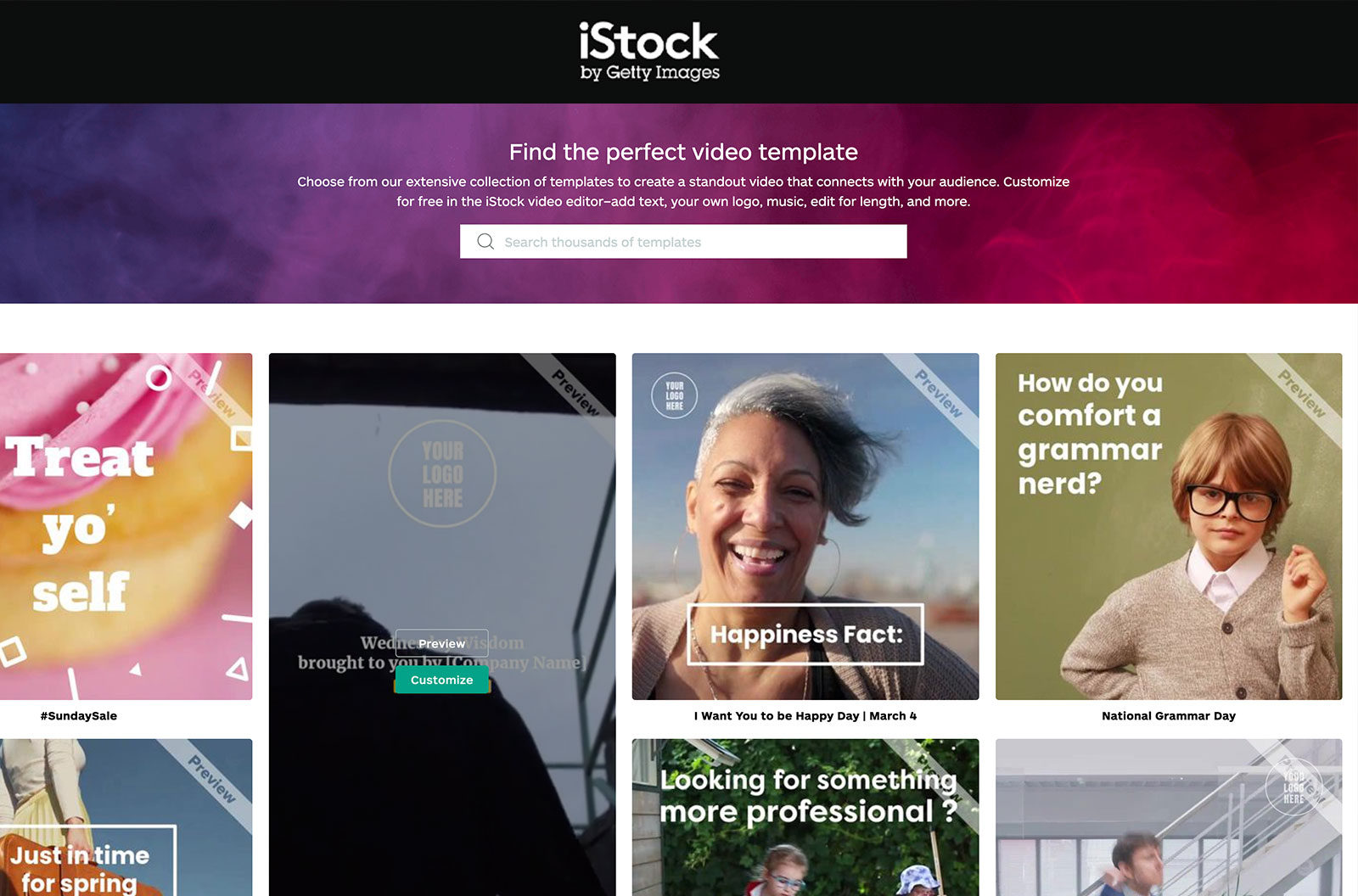 Regardless of your experience, you'll find a template that fits your content needs at iStock.com. Use our search to dial into exactly what you're looking for, or browse the templates, based on topic, industry, or format.
Trending Topics
We're always updating our library with new templates based on current events and cultural trends to help you keep your content ahead of the curve—from the latest updates around the pandemic to global sporting events, upcoming holidays to the hottest meme themes.
Popular Industries
To help small business owners and entrepreneurs, we've created templates to support several industries, including Restaurants, Real Estate, Tourism, Healthcare, and more. You'll also find business-centric templates for Promos, Events, and Recruiting.
Make It Your Own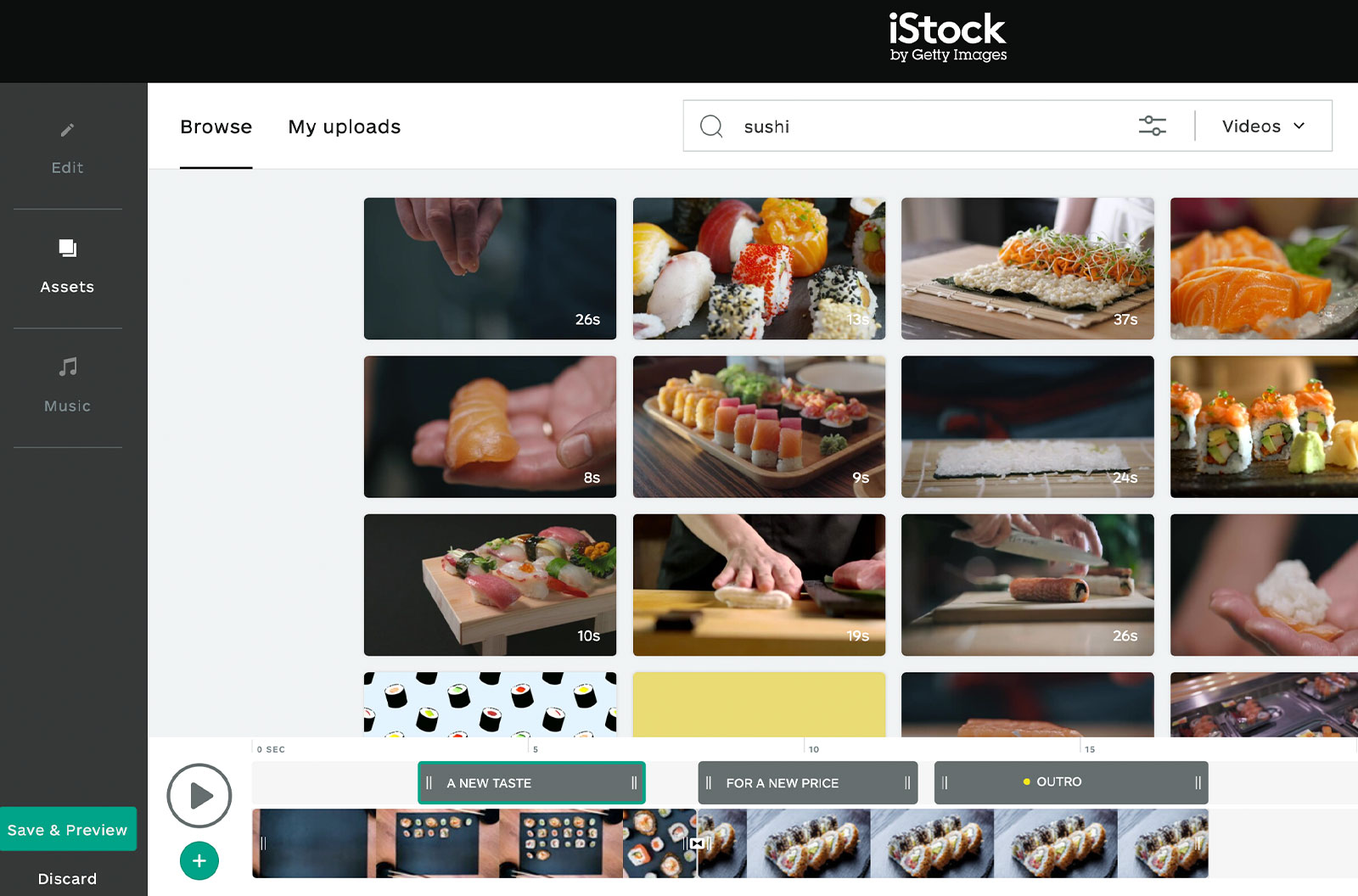 Our video templates cover almost anything you can image, but adding your touch to a video will help you to build brand. You can always tailor your template with other iStock footage, imagery, and even music, or visuals you upload, such as logos.
And don't forget, the video editor gives you the power to change your video's size ratio so you can publish your template in a variety of sizes.
Templates Are Just the Beginning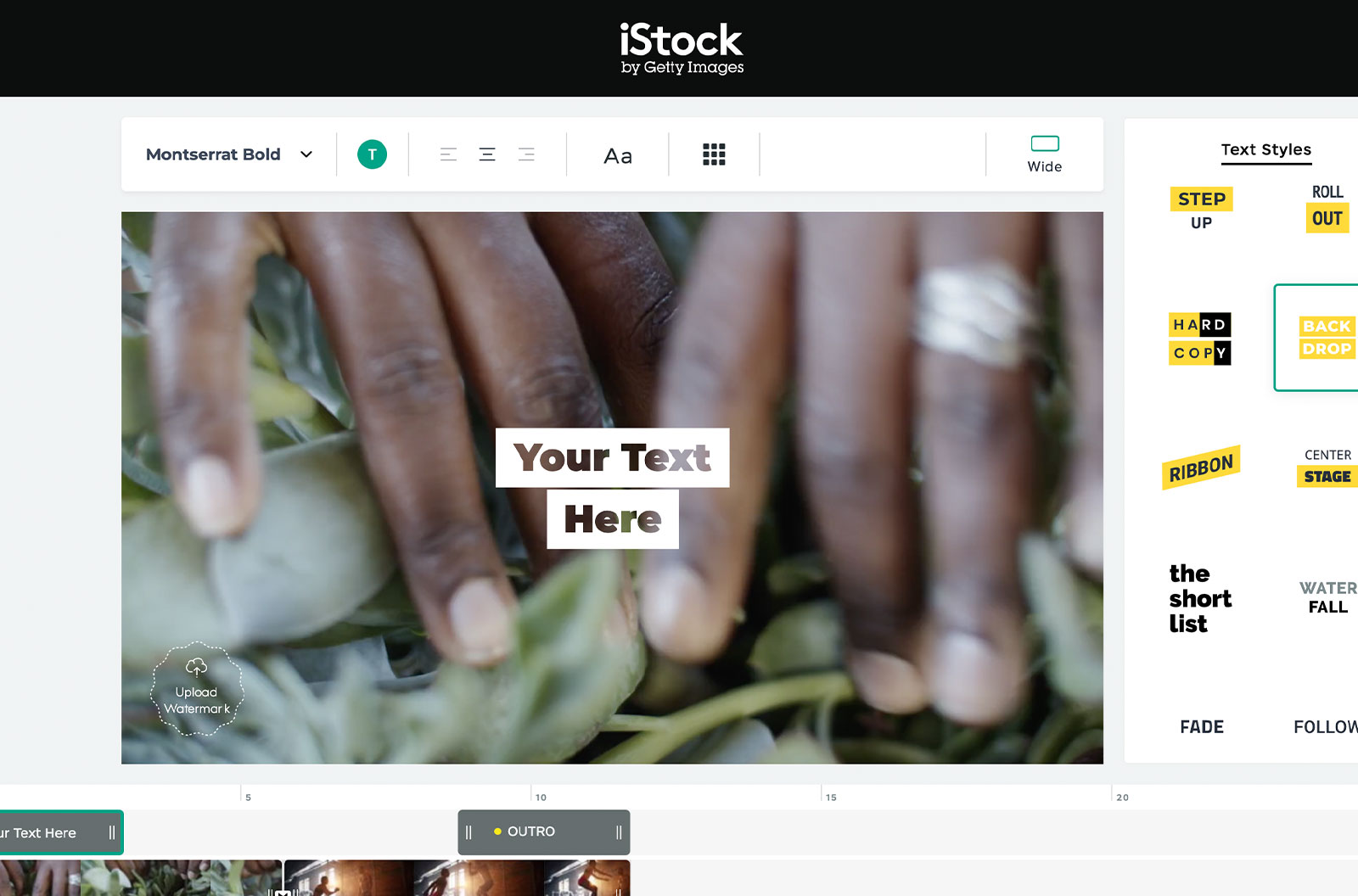 The iStock Video Editor has been designed to make creating content easy by keeping the process simple and streamlined, while ensuring the user a powerful tool for building brands and engagement with video marketing. Learn how to get the most out of the editor through the iStock blog and online videos.
Was this article helpful?