Customize Videos Like a Pro With the New iStock Video Editor
With the new iStock Video Editor you can create incredible videos like a pro in minutes, no design experience necessary. It's as easy as choosing a video, customizing, and downloading—all directly from iStock.
As any marketer knows, an optimized visual strategy needs to include video. It's something your customers want to see and it's one of the top ways that you can increase your revenue and conversions, with 89% of marketers saying that video gives a good ROI.
Take a look at how the iStock Video Editor makes it easy to create unique content without the hassle of using a complicated design program.
Create high-quality videos with iStock content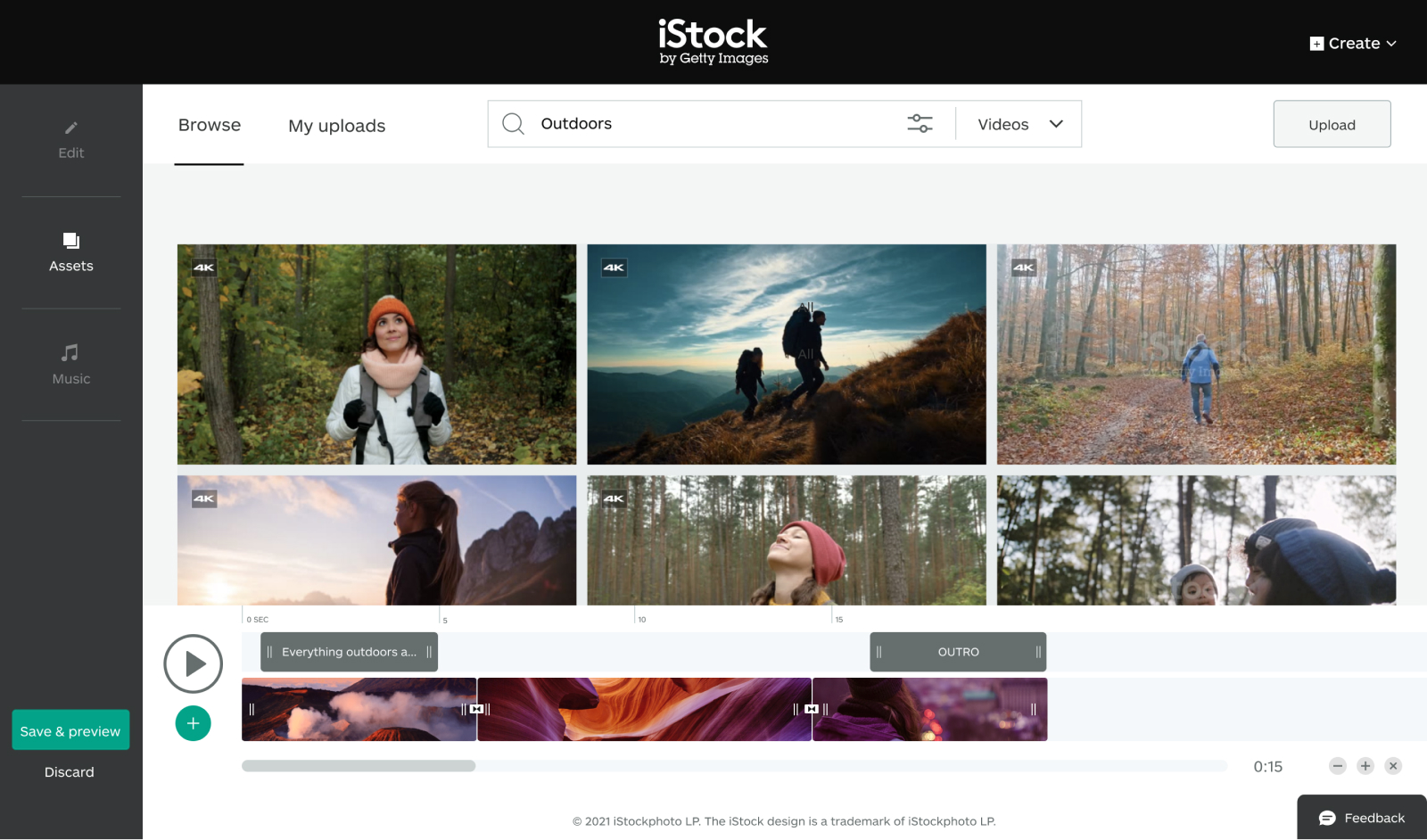 On iStock, you'll find millions of high-quality videos, images, and illustrations—from scenes of small business success to immersive aerial content, and so much more. Once you've found the perfect clip to begin with, click "Edit this video" to get started. Plus, you can upload your own images and videos and mix-and-match content to create exactly what you need.
Bring your creative vision to life with ease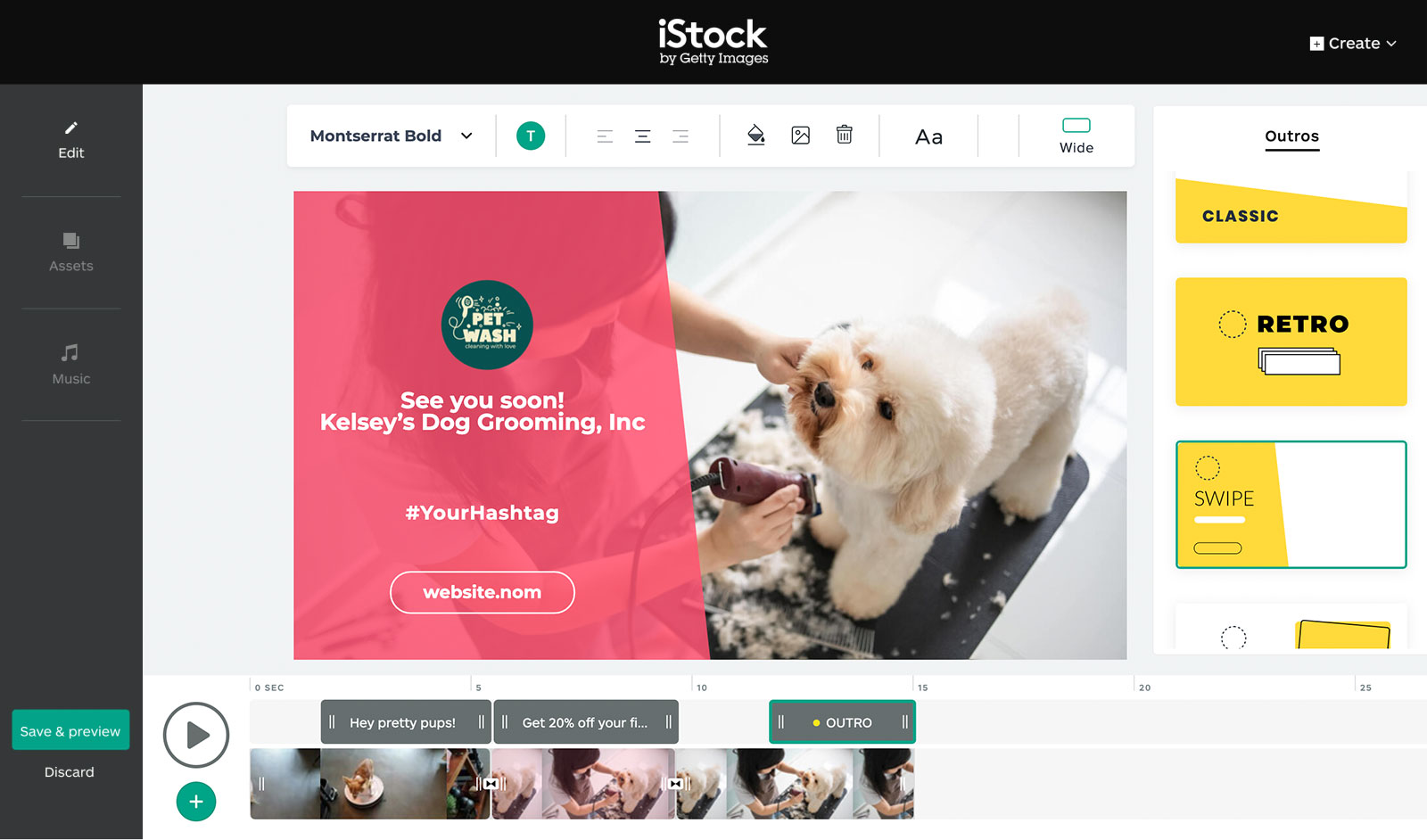 Easily edit and structure your videos with our simple interface, which lets you piece together clips, images, and illustrations. Enhance your videos with dozens of professional transitions for images and stills, like intros and outros, which take seconds to add and instantly elevate your work.
Highlight need-to-know information with pre-styled text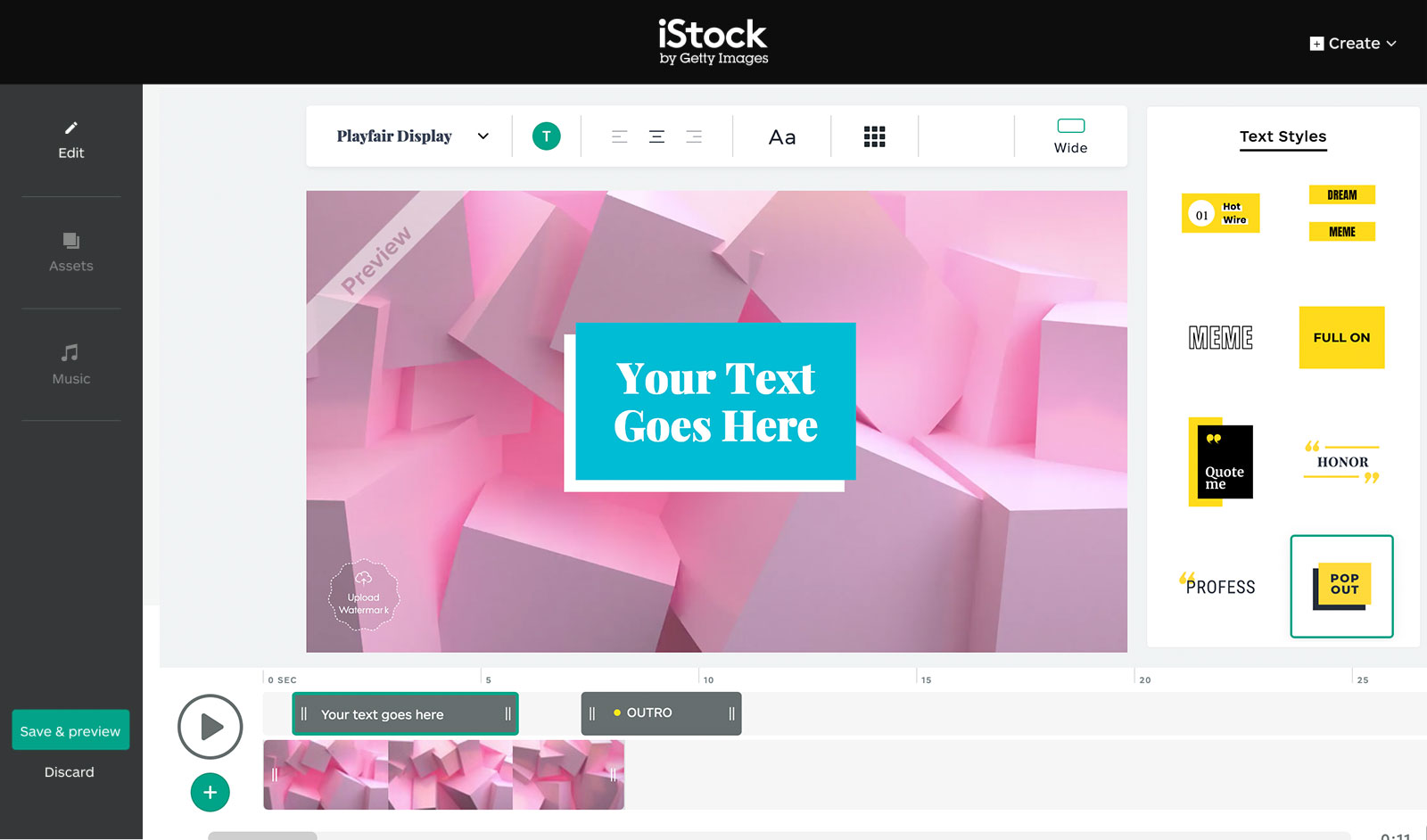 Shine a spotlight on the messaging you need your customers to notice with easy-to-add, pre-styled text fields. Add these text fields into your video and further customize them with dozens of fonts and colors, as well as high-quality treatments and animations that showcase your value proposition in an engaging way.
Save time and effort with premium templates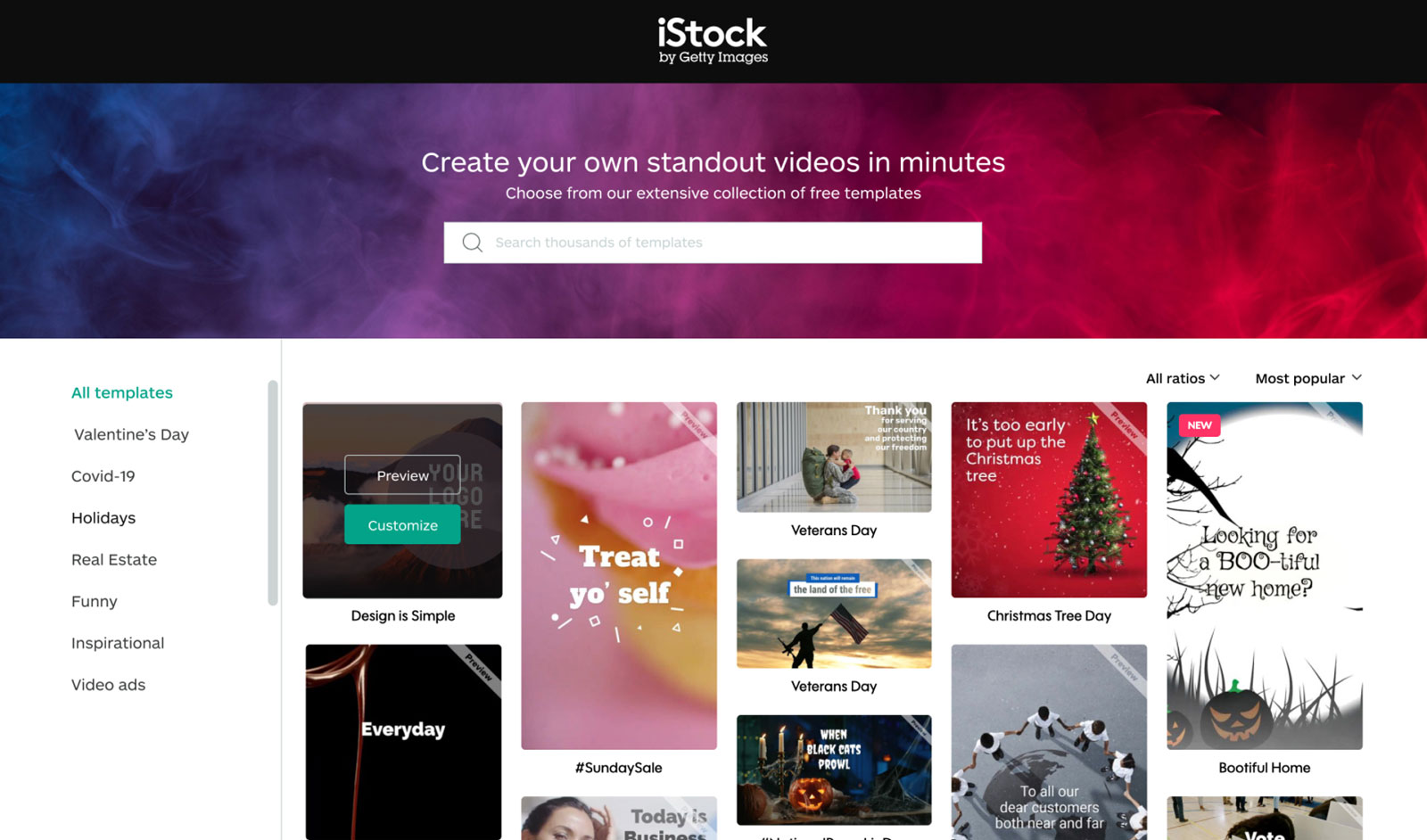 With more than 3500 templates, our video editor makes it simple to create the videos you need to meet your goals, fast. Whether you're making promotional social media ads or brand-forward YouTube videos, our video editor helps you create the content you need to drive conversions, tell your stories, and make an impact. Check out examples of our video templates below:
Stay on-brand, all the time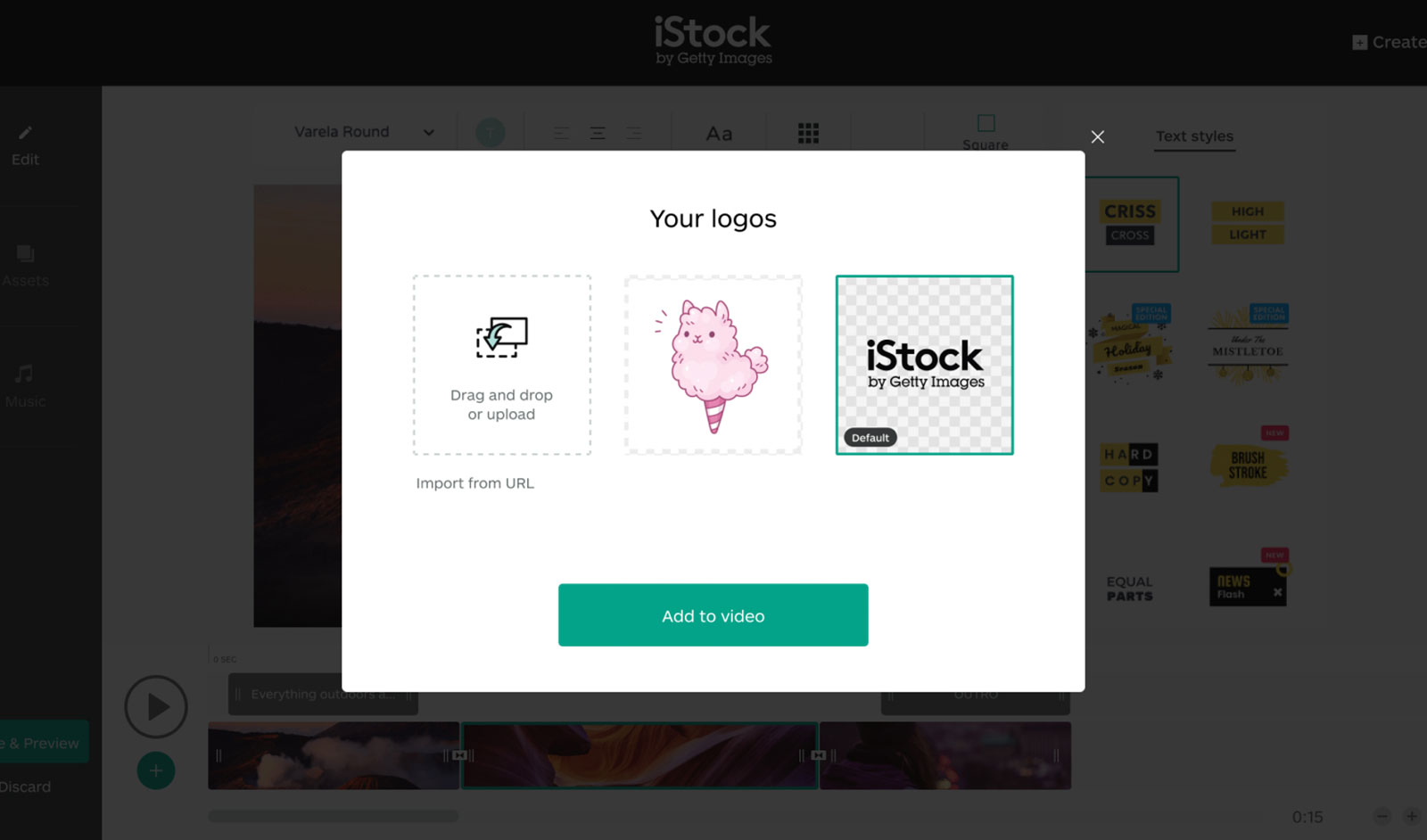 Regardless of the video you're creating, it's always important to deliver a consistent visual story for your customers—and our video editor makes it easy to put your branding front-and-center. Just like you can upload your own content to complement the high-quality visuals you find on iStock, you can also upload your own logo and add tints of color to all your assets to create a more cohesive story that matches your brand's visual identity.
Kick-start your video strategy, for less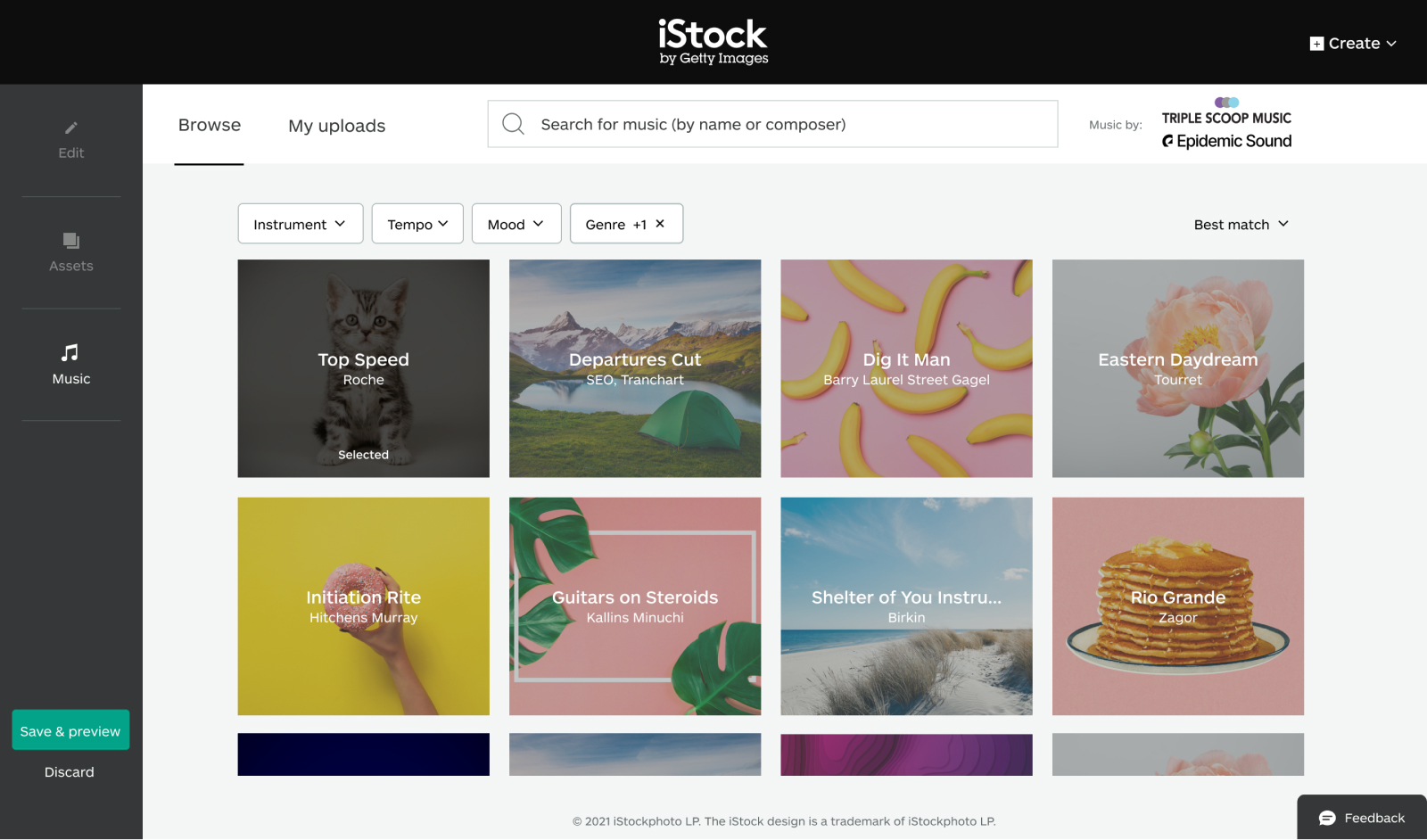 With our new video editor, iStock is your one-stop shop for executing your creative vision and video strategy. Through this free, integrated tool, you can refresh your brand's visual story and create the videos you need to stand out with affordable, high-quality clips, all directly from iStock—and all at a price that won't break your budget.
Get started by finding the perfect video now on iStock or try the iStock video editor here.
Was this article helpful?