Illustration or Photography? 5 Questions to Ask Yourself
1091656182, beastfromeast | 1090785492, borchee | 1161016565, filo
Visuals can make or break a project. Choose the right one, and your piece stands out. Choose the wrong one, and the message may be muddled or—worse—glanced over.
Using illustrations over photography can draw attention to projects, capture themes that photography can't, and clarify the meaning of words on a page or website.
But before opting for an illustration, it's crucial to consider your project from a few key angles. We talked with Jennifer McCormick, an Ontario-based graphic designer and iStock illustrator, and Cathy Cahill, a Boston-based graphic designer working in higher education, to understand what questions they ask themselves before tackling a project.
Does It Make Sense for the Brand?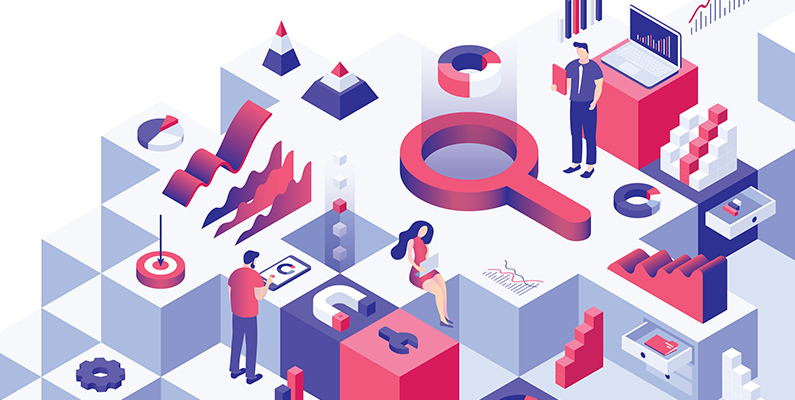 980647848, miakievy
Whether or not an illustration makes sense for your project will largely depend on the brand. For example, McCormick was recently approached by a brand that wanted a label for its hot sauce bottle. Her mind immediately went to illustration. "You want something more playful for that. And I think you can achieve a more playful look with illustration."
In many cases, clients approach McCormick with something basic—whether it's a PowerPoint presentation or a website—and want to make it more visually appealing. "They want to incorporate their brand into it and don't know how to do that," she says. "I'll look at the style and feel of the brand and explore ways to visually improve the user experience." Sometimes that means using icons to provide direction, while other times it means a big bold illustration.
Even if a brand has never used illustrations, you can still consider using one to help the brand stand out. "Users are surfing through a lot of visual content. What is it that is going to stop them? With color and stylization, you can be very deliberate in what you're depicting," explains McCormick. "That can differentiate the piece from a lot of content."
Will It Work for the Audience?
455433265, smartboy10
While illustration can help a brand stand out, you also want to consider the audience and what they expect to see. For example, Cahill points out if your goal is to target prospective travelers with trip ideas, the audience wants to see the beautiful destination photography versus a drawing of a palm tree.
"Illustrations can be less realistic and it's more forgiving," she says, noting that illustrations work well for fantastical elements, like flying dragons, that you can't convey via a photograph. She mentions book covers as a source of illustrative inspiration. "Romance novels, young adult fiction … book covers are designed for a specific audience."
For Cahill, illustrations are also essential to breaking up text on a page, whether within a magazine, blog post, or other copy-heavy piece. "It helps hook the reader into a story. And it's necessary to give the eye a rest from the text."
Just as an eye-catching illustration can hook a reader's attention, the wrong image can serve to push your audience away. "Society is very in tune to marketing," says McCormick, pointing out that audiences notice images that feature just one race, age group, or gender. "And they're not afraid to call that out," she adds. Illustration gives companies an opportunity to make their audience feel included in the brand story rather than isolated, with the ability to use color, lines, and other design elements to defy stereotypes.
What's the Shelf Life of My Project?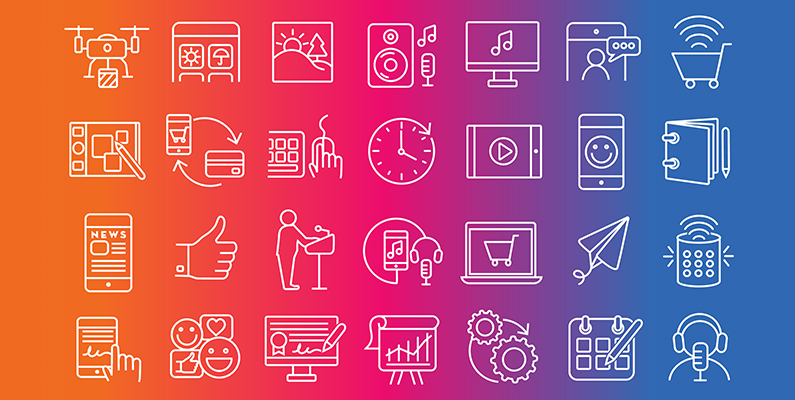 1129020651, JDawnInk
Certain projects, like a social media post, may have a shorter lifespan, while others, like a blog post, are often more evergreen. And while both photos and illustrations become dated, the process is often slower with illustrations.
"Elements like clothing and cellphones become dated even in photos from a year ago," observes McCormick. But, given the time it takes to create illustrations, they may not be as effective for more flash-in-the-pan topics.
McCormick also points out that cultural trends influence illustrations, with shows like Stranger Things infusing an 80s vibe into content. This can create a relevant connection with your audience in the moment, but, depending on the trend, may age fast.
For certain illustrative elements, like iconography, there's a longer shelf life, though they may still require a refresh as trends change. "Right now, the style is clean, simple lines and an absence of color," says McCormick.
What Feeling Do I Want to Evoke?
96420431, Jayesh
Depending on your topic, an illustration may be able to convey a stronger emotion or a more abstract idea than a photograph.
McCormick, who once worked for an insurance company, recalled relying on photography because it was able to convey the feeling of safety. "I think you can come up with a way to illustrate safety, but we were able to make a more emotional connection with humans."
But, she notes that illustrations may work well for more serious topics like mental illness and abuse. "You can represent people so they have dignity and respect and represent topics without it being offensive."
Cahill agrees. "You have to think about, 'how are we getting the idea across?'" In higher education, if it's about recruiting students, "They have to see themselves on campus. But if it's a more abstract concept, like files in the cloud, we're going to look to an illustration."
Cahill's work on the institution's alumni magazine proves that illustrations work for sophisticated topics just as well as fun ones. "It all comes down to: what's the best way to represent the main idea?"
What's the Budget?
1085069872, filo
As an illustrator, McCormick knows she can create the right illustration for her clients. But she also knows not every client has the budget for custom illustration. "You're not being paid to illustrate or do photography when you're hired as graphic designer," she explains. "So, I use stock to fill that need."
Beyond intricate illustrations made for editorial, iStock has illustrations and vector images that can help designers complete projects faster, like editable templates and Instagram story frames that make creating massive amounts of social media content easier. And, with a variety of styles from retro to sketches, you'll be able to find the right fit for any brand—and budget.
Find illustrations to make your next project stand out.
Was this article helpful?