How to Edit Photos: 9 Important Skills for Editing Images
Learning two or three basic image editing skills can transform your content from meh to magnificent. Even a high-quality stock photograph will look better when you use your imagination to enhance it, and it will give your project a unique visual look.
But, with all the different tools and photo editing software at your fingertips, where do you start? This guide will highlight the simple (yet impactful) photo editing skills you can learn to create strong projects without buying expensive editing programs or practicing for hours.
What Are the Basics of Image Editing?
Nearly all photo editing programs—even free ones—offer the basic tools. Every tool can enhance your images to help them tell a stronger story. While advanced editing software programs have extra features, you may not need them. It's easy to go overboard when it comes to photo editing, but try not to—less really is more.
The refinements offered by the majority of editing programs give you all the power you need to make your images shareworthy.
Cropping and Rotating
An essential skill of basic photo editing, simple crops achieve several goals:
Enhance the composition of the photograph
Create focus on the subject
Straighten the image
Change an image's aspect ratio
Cropping can be used to remove an unwanted detail from a photo. When deciding whether or not to crop, consider the following questions:
What is captured in the foreground, middle ground, or background?
Is your subject in the center of your image, or off to one side?
Where do you want the viewer's attention to go? What should the viewer be focused on?
Rotating photos is another basic skill to apply when editing images. Even when taken with a tripod, a photo may not be aligned as intended which creates unnecessary distractions caused by unintentional asymmetry. Rotating photos is useful to get the best orientation.
Landscapes: Rotate photos until the horizon is horizontal for a symmetrical look that will not distract the viewer.
Portraits: In cases where the subject is leaning up against a vertical surface (e.g., wall, doorway, building), rotate the photo so that the object is vertical.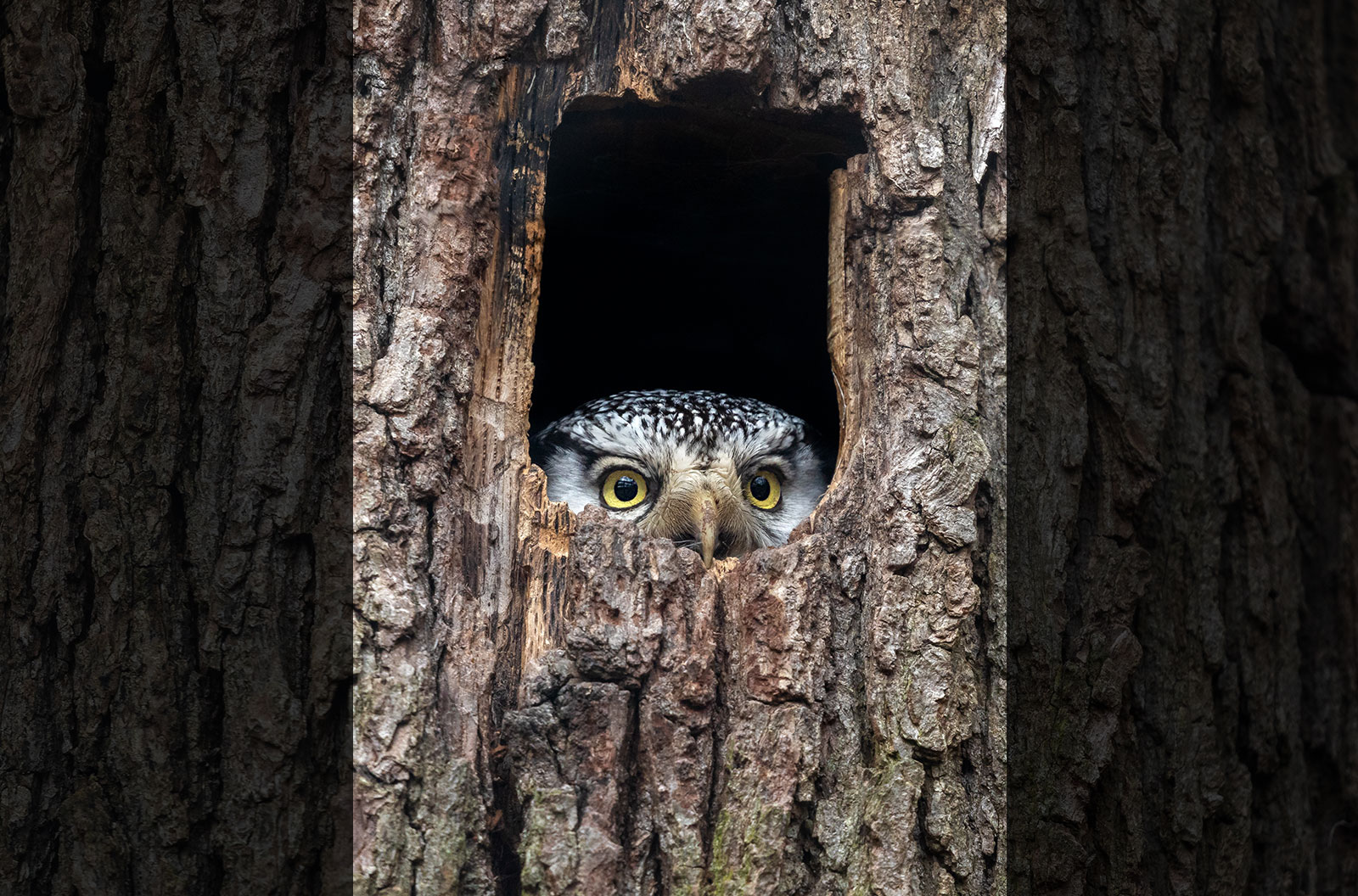 White Balance
An incorrect white balance typically creates an unflattering color cast that will dramatically impact the look of your photo. Using a photo editing program offers solutions for an incorrect white balance:
Change the color temperature of the photograph
Create more accurate colors
Create consistency between different sets of photographs
Adjust the vibrance and hue/saturation.
Adjust the colors of image shadows, midtones, and highlights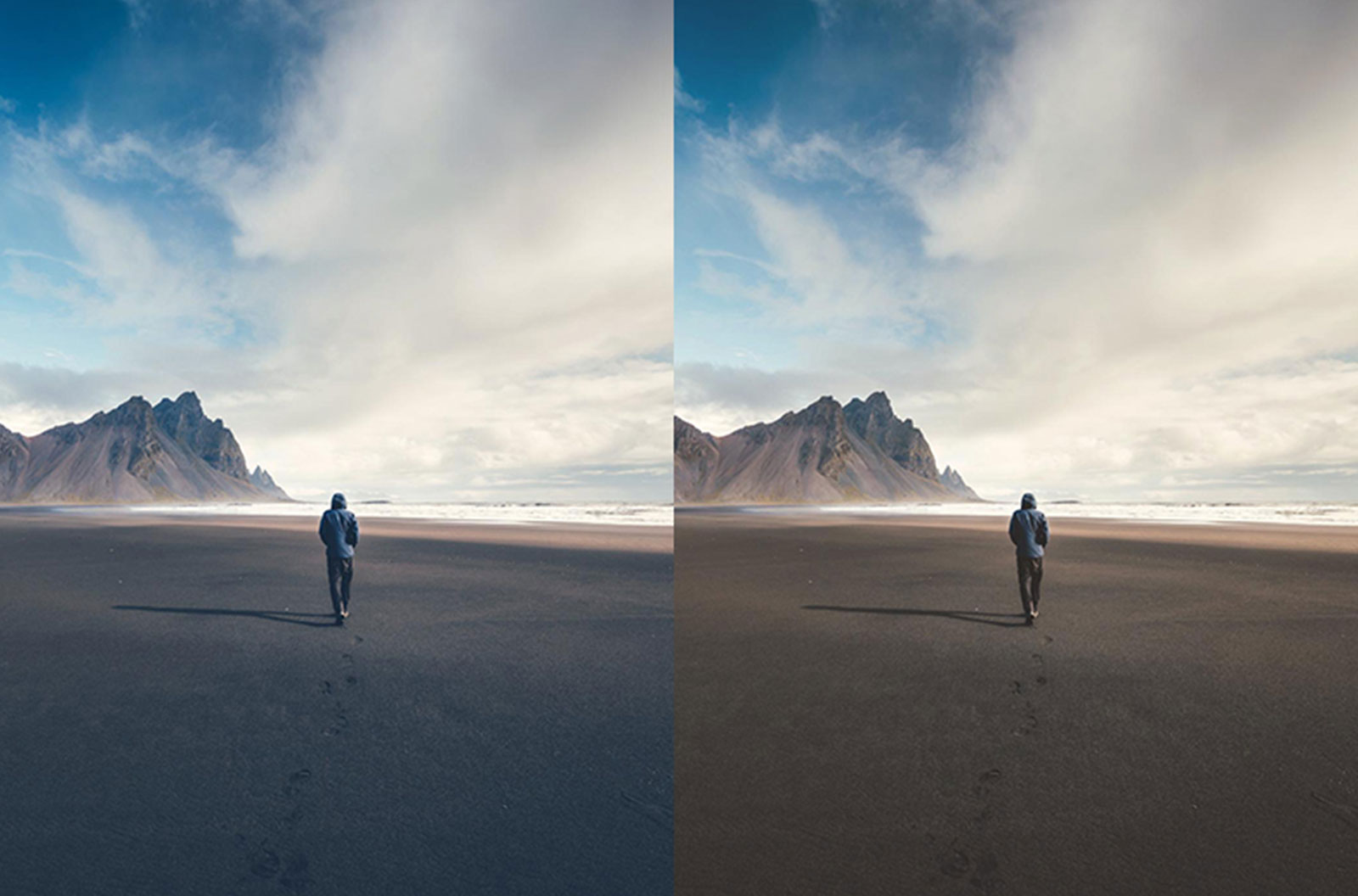 White balance relates to color levels but does nothing to change the exposure of an image. If you find that your photograph has an overall color tone that is too warm, cool, or unnatural, adjusting the white balance will correct these issues.
A simple photo editor also offers preset selections that are designed to mimic the lighting conditions from when the image was originally photographed. Options such as "flash," "cloudy" or "daylight" can offer a one-click white balance correction to an image that needs a slight adjustment. For more fine-tuned editing, most photo editing programs also offer sliders displaying both "temperature" and "tint" options that will give you more control over the final tones of the image.
Exposure
Exposure is the process that allows you to brighten or darken an entire image. Adjusting the exposure in a photo editing program can bring out more detail in the photograph, and give the image clarity and depth.
While exposure generally refers to the overall light within a photograph, there are additional adjustments that fall under the umbrella of exposure editing that can greatly impact the final result including:
Adjusting brightness and contrast
Adjusting shadows and highlights
Adjusting Brightness and Contrast
The contrast of an image is the entire range of its dark to light tones. When the contrast of a photograph is set to maximum, the result is a drastically stark image where all tones (regardless of color) are either very dark or very light. When the contrast of a photograph is set to its minimum, the result is a flat image with no stand-out colors or elements. When editing a photo for brightness and contrast, remember:
Brightness: Photos that are either too dark or too light will lack contrast and balance.
Contrast: High contrast photos will have bright highlights, dark shadows, and vibrant colors that can be overwhelming if set too high. Low contrast images contain less obvious distinctions between colors, can lack detail, can appear dull.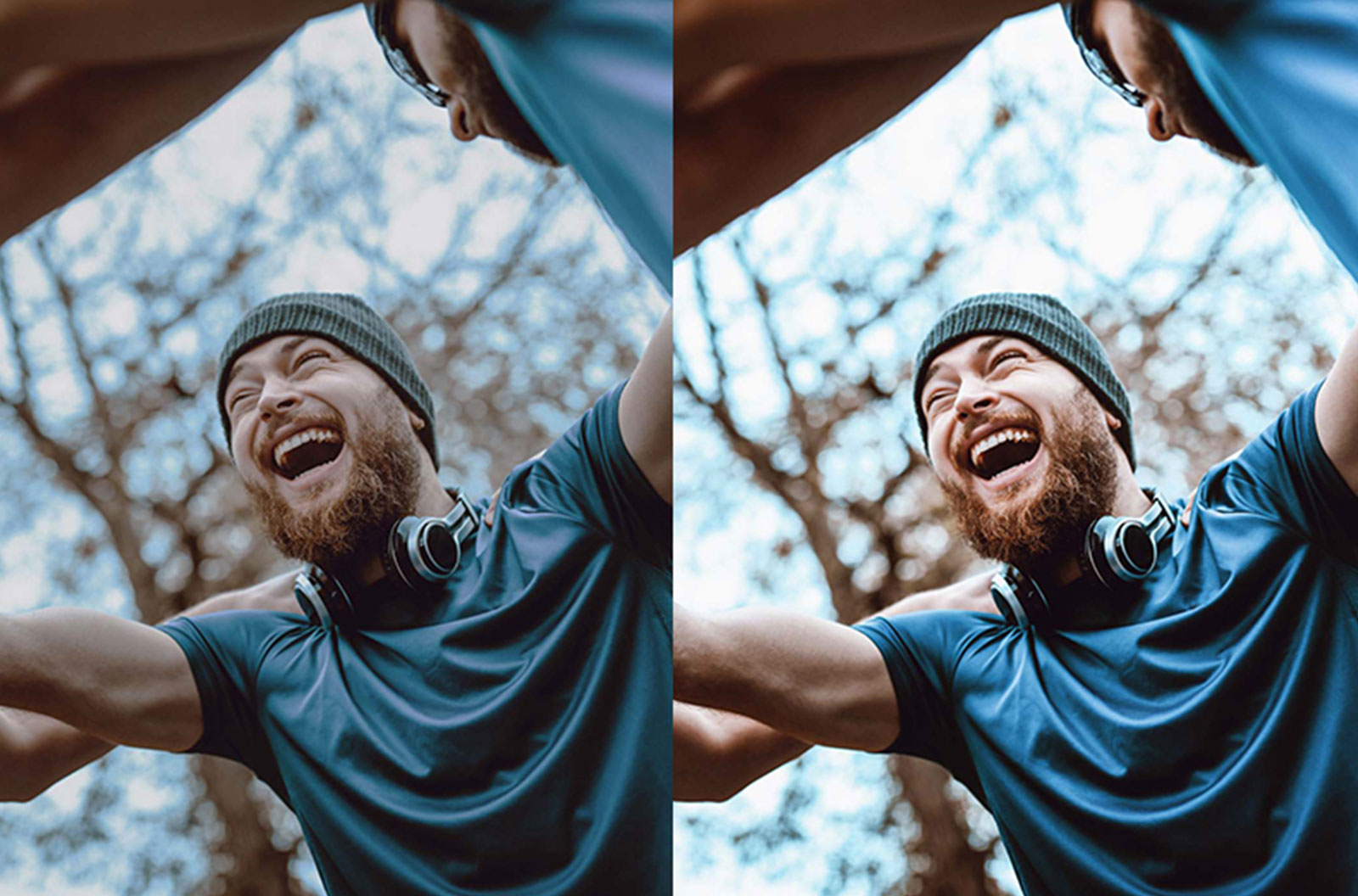 Adjusting Shadows and Highlights
Adjusting the shadows and highlights gives you specific control over the brightest and darkest elements within the image. You can use this adjustment to bring back details within a photograph that may be lost due to over or underexposure or to simply curb areas of the photo that may be washed out or dull.
Highlights: Allow you to adjust only the brightest areas in a photo.
Shadows: Allow you to adjust only the darkest areas in a photo.
Fill Light: Used in post-processing to mimic an additional lighting source to brighten shadow areas or dark regions of the image.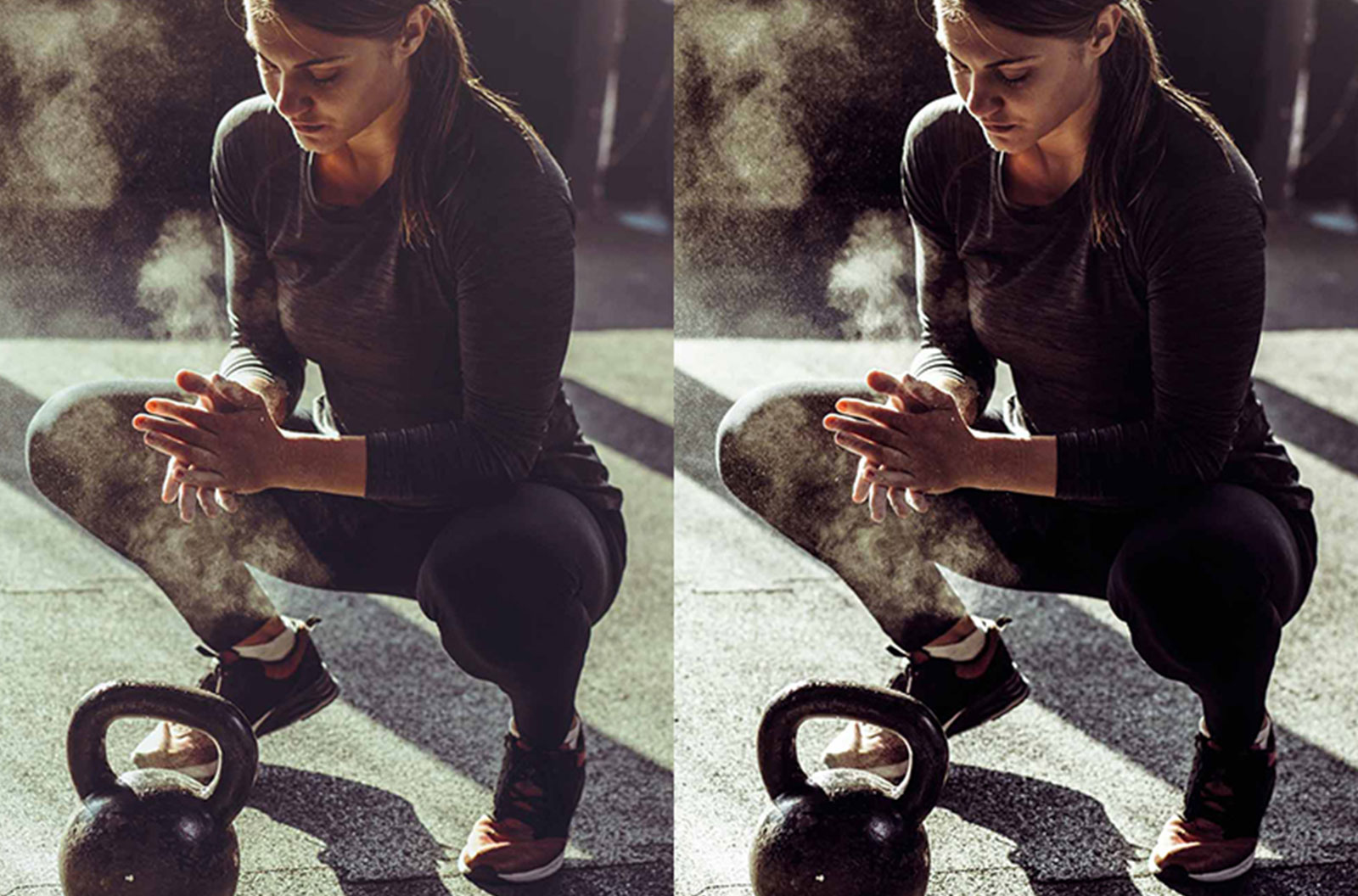 Adjusting Colors
Adjustment of colors is a simple yet powerful post-processing technique that opens the door to a lot of creative options and changes within a photograph. Adjusting colors allows you to:
Select all the colors within an image and adjust them equally
Select and adjust a specific color without affecting other unrelated colors in the image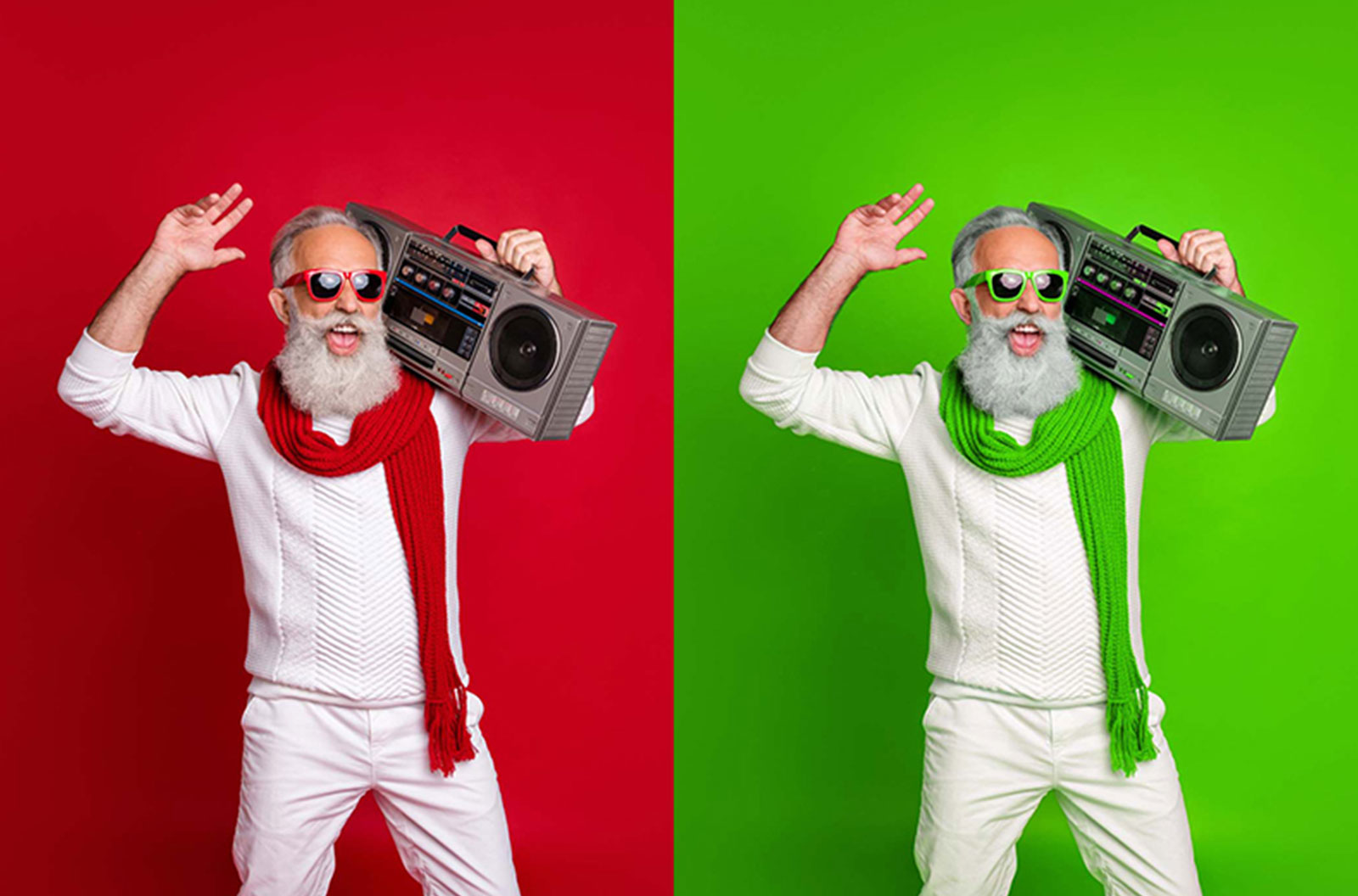 When using a single or narrow-color selection, the adjustment feature can be used to enhance or subdue colors within a set range or used to alter a select portion of the image from one color to another. When choosing to adjust all the colors within an image, the feature can also be used to correct color casts. These tasks can be accomplished with a photo editing program:
Adjust the vibrance
Adjust the hue/saturation
Use selective color to change one color to another within the image
Create consistency and a color 'theme' across multiple photographs
Adding Text
If you're creating content to target viewers on platforms such as Pinterest or Instagram, adding text to photos is a crucial skill. Using a standard photo editing program, you can easily add text to photographs and images to increase engagement and shareability.
Using transparent overlays to add text to an image
Using a text creator to add text to empty space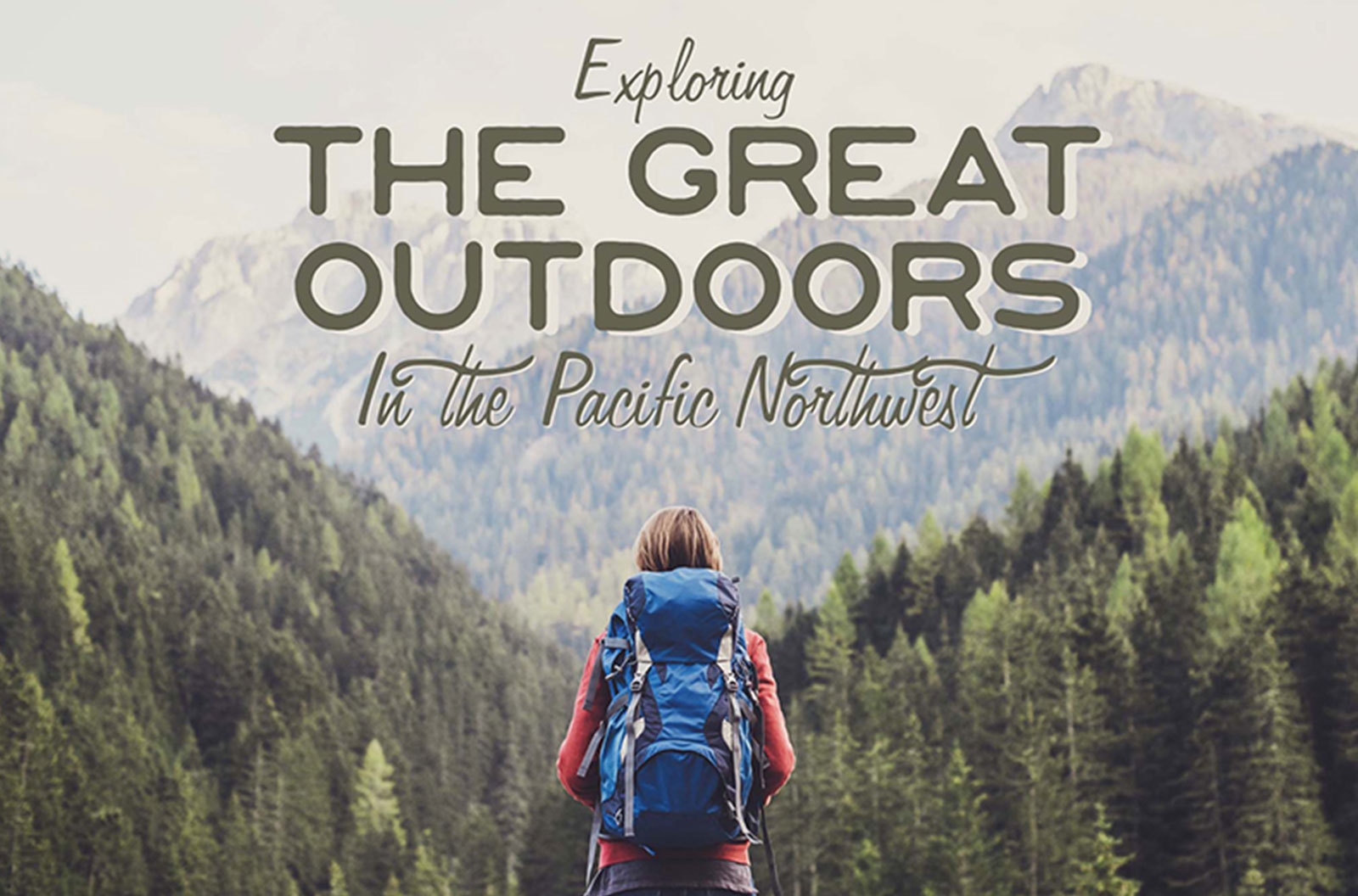 Spot Healing and Blemish Removal
Most photo editing programs have a spot-removing tool for minor blemish cleanups and adjustments within an image. Using the spot clean or blemish remove function on your photo editing program serves two purposes:
Remove specks of dust or other debris that may have been captured by the camera
Remove blemishes with a preferred texture, color, and value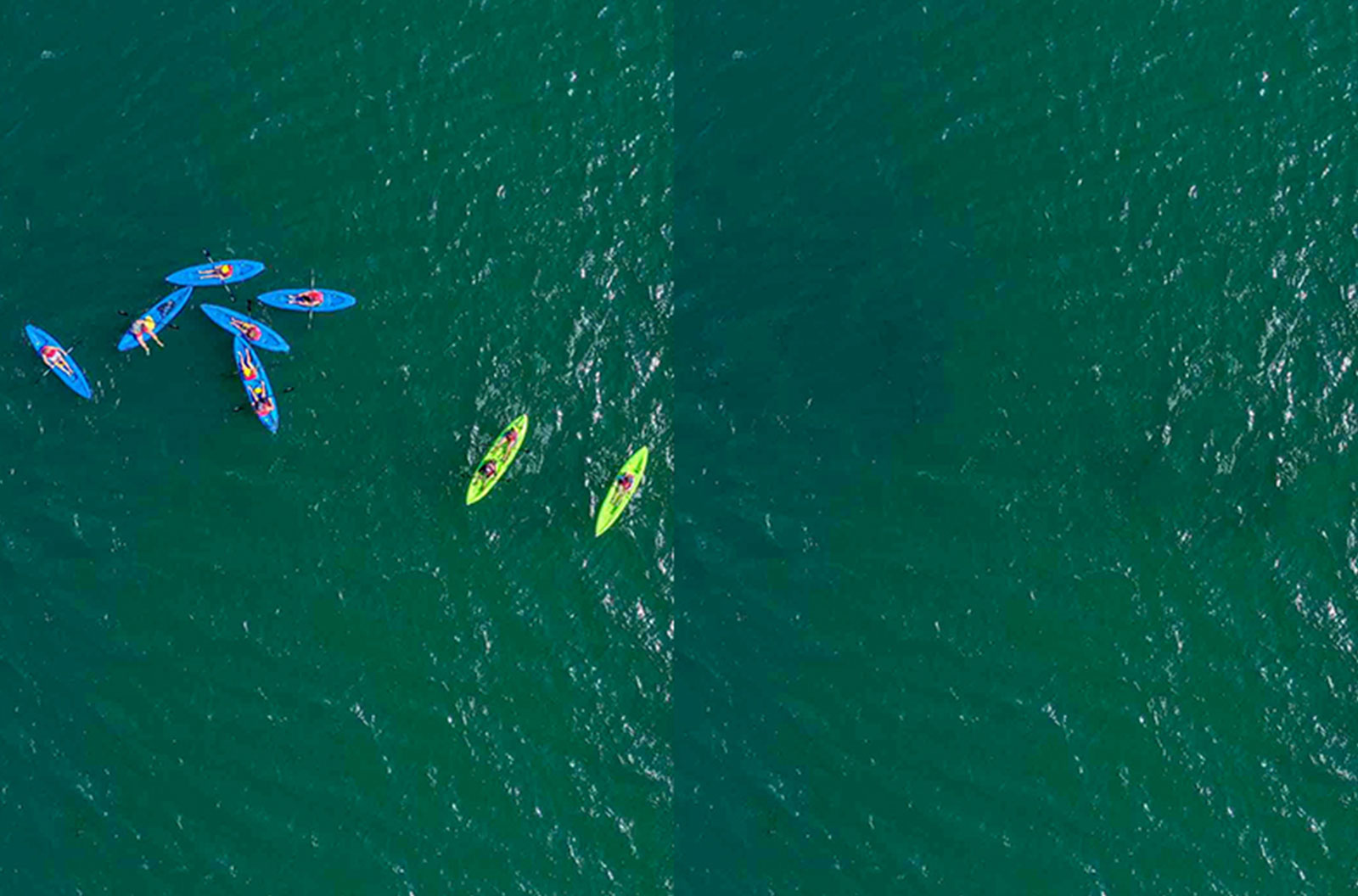 Sharpening
Sharpening an image in post-processing will give it a cleaner, more defined look. Using the sharpening function, you can:
Add more definition to the edges of your subject
Add greater emphasis on the details or subject of the image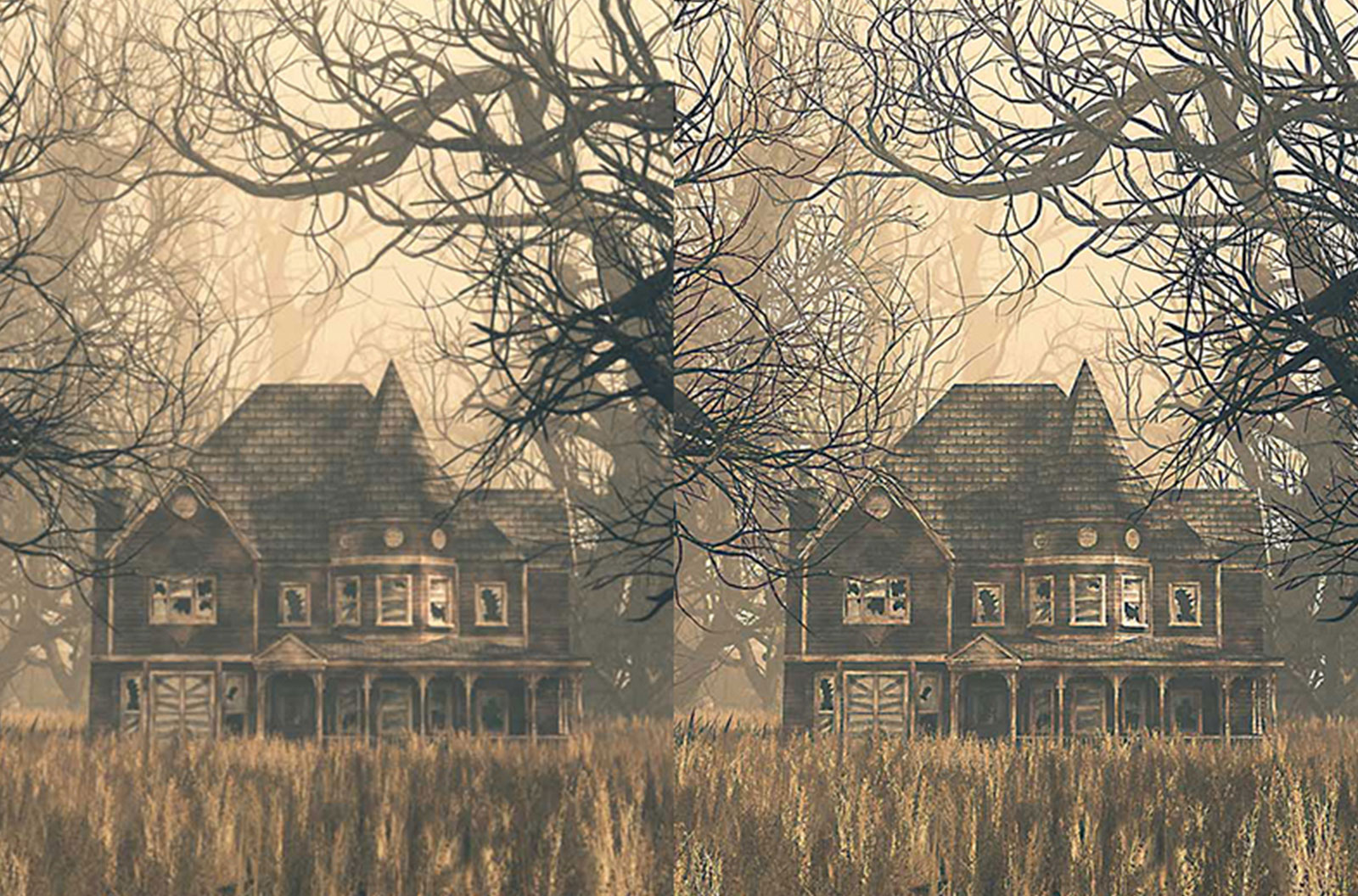 The majority of photo editing programs offer the sharpening feature on a sliding scale from 0 to 100. Starting in the middle (at 50), you can then adjust the level up or down until you reach the preferred level of sharpness. While the sharpening feature will enhance and define the details of an image, it doesn't have the capability to create focus within a blurry photograph and should not be considered a fix or replacement for an out-of-focus shot.
Blurring
The blur tool can be used to control the depth of field and direct the viewer's attention to the subject that matters most in your image:
Create an attractive depth of field
Draw attention to the subject of the photograph
Create a soft backdrop for text or graphic overlays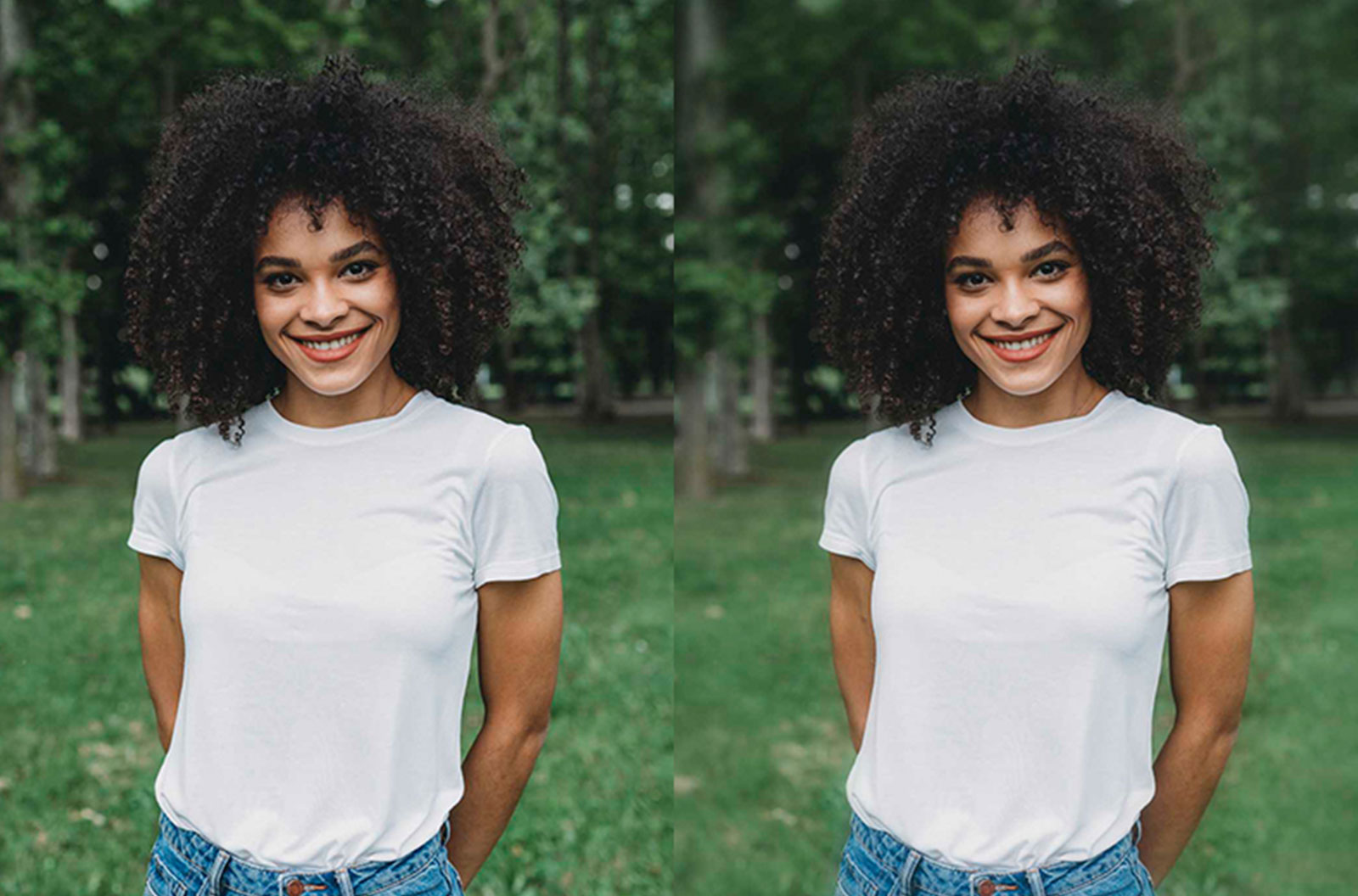 How Can I Edit Photos for Free?
You don't need to invest in expensive photo editing software to create stunning images for your next commercial or personal project. Start with a professional stock photo website for access to a database of thousands of images that are vetted for quality. Then use a free online photo editing software like our iStock Editor that allows you to easily tailor and personalize images by using the built-in cropping, filter, and text tools.
Find Free Trials and Tutorials
For learning how to edit photos without blowing your budget on expensive editing software or programs, free trials and tutorials are a fantastic option. Luckily, there's a massive library of free, online tutorials that explain all the photo editing basics for every type of software you may be using. A quick Google or YouTube search will bring up detailed explanations and instructions for any basic editing skill while photo editing tutorials from websites like Skillshare can help with learning more complex tools and features.
With the knowledge of a few essential photo editing tips, you can create images that are specifically designed for you and tailored to support your content. When you're ready to get started, browse our database of royalty-free stock photos and use our AI-powered search to find the perfect image for your next project. If you are curious to learn more about royalty-free images in general, check out our Beginner's Guide to Royalty-Free Images.
Was this article helpful?