How to Make Animated GIFs
Custom GIFs are commonly seen across content marketing and brand messaging because they instantly grab and sustain a viewer's attention. However you want to pronounce them (it's technically a soft "g" as in "jif"), these animated sequences are incredibly engaging across audiences and industries. In fact, 36% of millennials report that GIFs can communicate thoughts and feelings better than words.
GIFs are moving images that stop people in their tracks with a quick dose of humor, beauty, a helpful tip—or something completely unexpected. Read on to learn how easy it is to make your own, and where GIFs can deliver the most impact on your work.
What are GIFs?
GIF is an acronym for Graphic Interchange Format. In its simplest form, a GIF is an image file, like a JPEG or PNG, that can hold multiple images in sequential order. When the images are shown flipped through quickly, like a flipbook, the image appears to be animated.
How to use GIFs?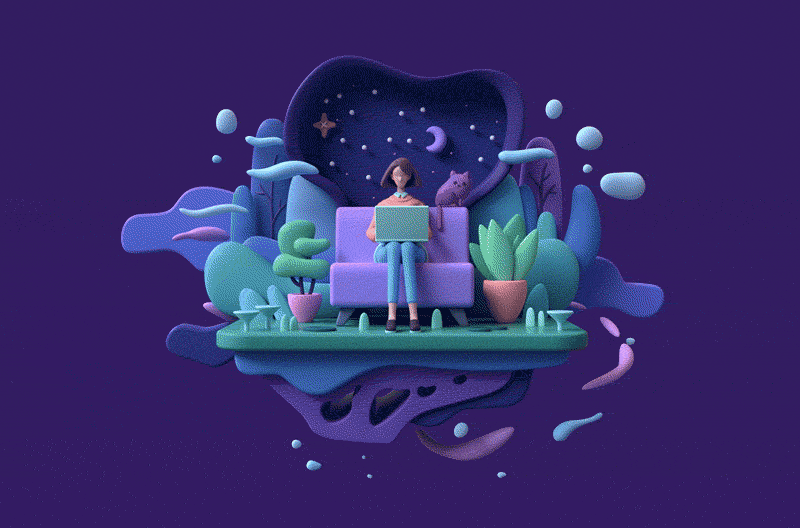 1204125603, Roman3dArt
Custom GIFs can add exciting visuals to all kinds of content marketing efforts, from blogs to social media posts, email marketing and beyond. And they don't just catch the eye—GIFs actually help convert viewers into buyers. Case in point: Dell saw incredible results after integrating GIFs into their email marketing campaigns, with a 42% jump in clickthrough rates and an astounding 109% increase in revenue.
Whether you're sending them to your target market's inboxes or sharing on social, GIFs are a smart and easy choice for their incredible engagement potential and widespread usability. Most email services don't support videos, but thanks to their compressed file size, GIFs present no problem—and they don't even affect page loading times on desktop or mobile.
iStock Tip #1: First, think about what you're trying to accomplish. Some GIFs may serve to add visual appeal to an article, redirect attention, or illustrate an idea. Others might be better destined for fun eye candy on social media feeds. Whatever your goals or strategy, iStock's collection of royalty-free photography and videos has something for everyone—and any brand—to easily create a custom GIF.
How to create an animated custom GIF
Choose your imagery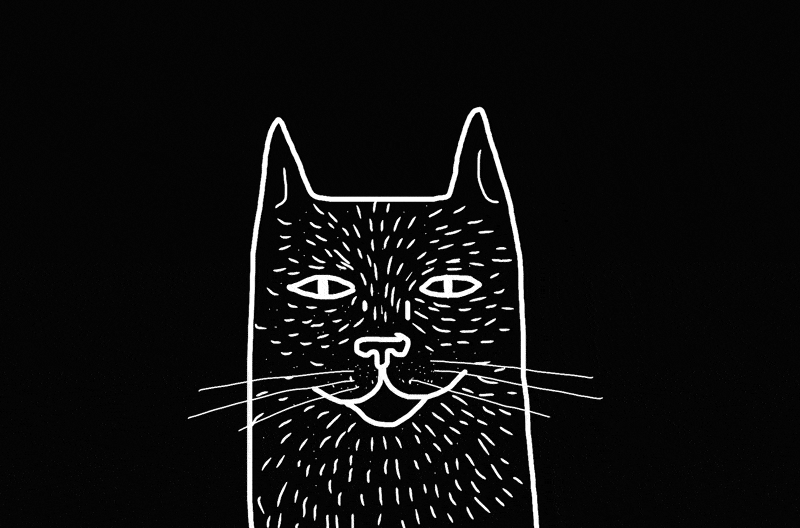 1185439191, Vizerskaya
While many GIFs feature scenes from popular culture and media, forward-thinking brands and companies create their own to bolster content marketing efforts. With the ability to communicate a specific idea in a matter of seconds, brand-specific GIFs provide a super engaging way to connect with your audience—and they're much easier to source and create than you might think.
People love GIFs because they're relatable, and when used by businesses, they help humanize a brand. That's why, as with all brand imagery, it's important to make sure you're sourcing visuals that are authentic, relevant and representative of your target market.
iStock Tip #2: Stock photos and video footage offer great material for custom-made GIFs, and iStock's powerful search engine yields endless possibilities when it comes to colors, objects, and specific kinds of people, places, patterns, or figures. Boards are a great tool to keep track of visuals and videos you might want to use in creating different GIFs for various projects—and iStock has tons of clips that are perfect for playing on a loop and easily turning into GIFs.*
Leverage online tools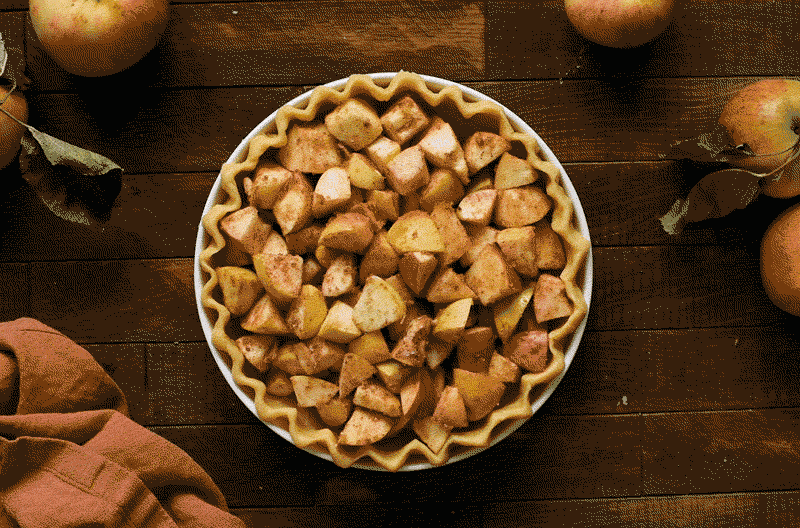 1180187870, Arx0nt
If you don't have Photoshop, don't worry.
A quick Google search will reveal many free and easy-to-use online tools that can help you create custom GIFs. These resources often feature simple editing capabilities, allowing you to crop images, add captions, and select specific sections when using videos.
Some tools let you combine still images into automatically animated GIFs, based on the order and length of appearance of each image you choose. Others go so far as to let users customize canvas size, transition speed, or even how many times the GIF replays.
iStock Tip #3: Did you know it's possible to search iStock's video collections by clip duration, as well as resolution, subject age and ethnicity, and more? Regardless of length, any video or series of visuals you choose can be transformed into a customized GIF that's sure to stop the scroll so you can connect with your audience on a whole new level.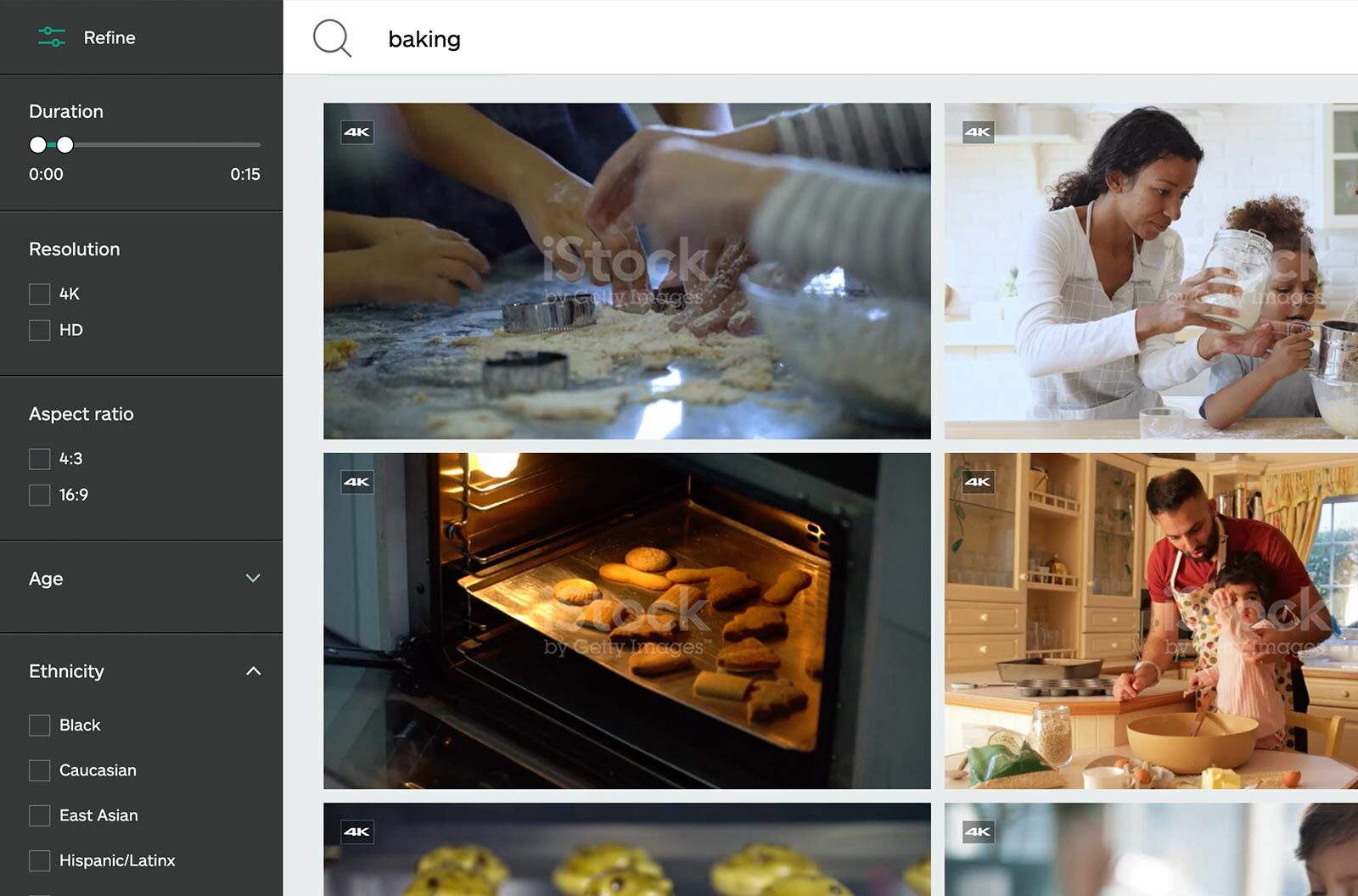 1166036737, andresr | 1184663595, fizkes | 1166037378, andresr | 1201641180, SolStock
*This article is meant as a reference only and does not constitute legal advice. Seek your own legal guidance for laws in your country.
Was this article helpful?