How iStock Can Help Keep Your Brand Fresh on Social Media
As social media continues to evolve, it's crucial for brands to learn how to keep up with best practices and strategies. And because social media is such a visual medium, choosing the right imagery is key—especially when you consider just how much content your brand will be competing with on those platforms.
Luckly, you've got access to iStock's extensive photo, illustration, and video collections to help you define your brand, engage your audience, and mix it up to keep things fresh.
That's important, because using the same visuals across every platform for months on end can actually create a negative impact on your business. A striking illustration or an impactful photo might drive engagement when you post it the first time, but using it again and again will drive your followers to tune you out. And that becomes even more prevalent when you're looking at paid social media campaigns—which can have the same visuals live for weeks at a time.
On the other hand, constantly updating paid campaigns can be costly and time-consuming, and may not be worth it—after all, you need to give your paid social content enough time to measure its effectiveness.
In this article, we'll give you tips on how to choose visual content that resonates, when to swap out those visuals for new ones, and ultimately how to approach each social platform individually.
Instagram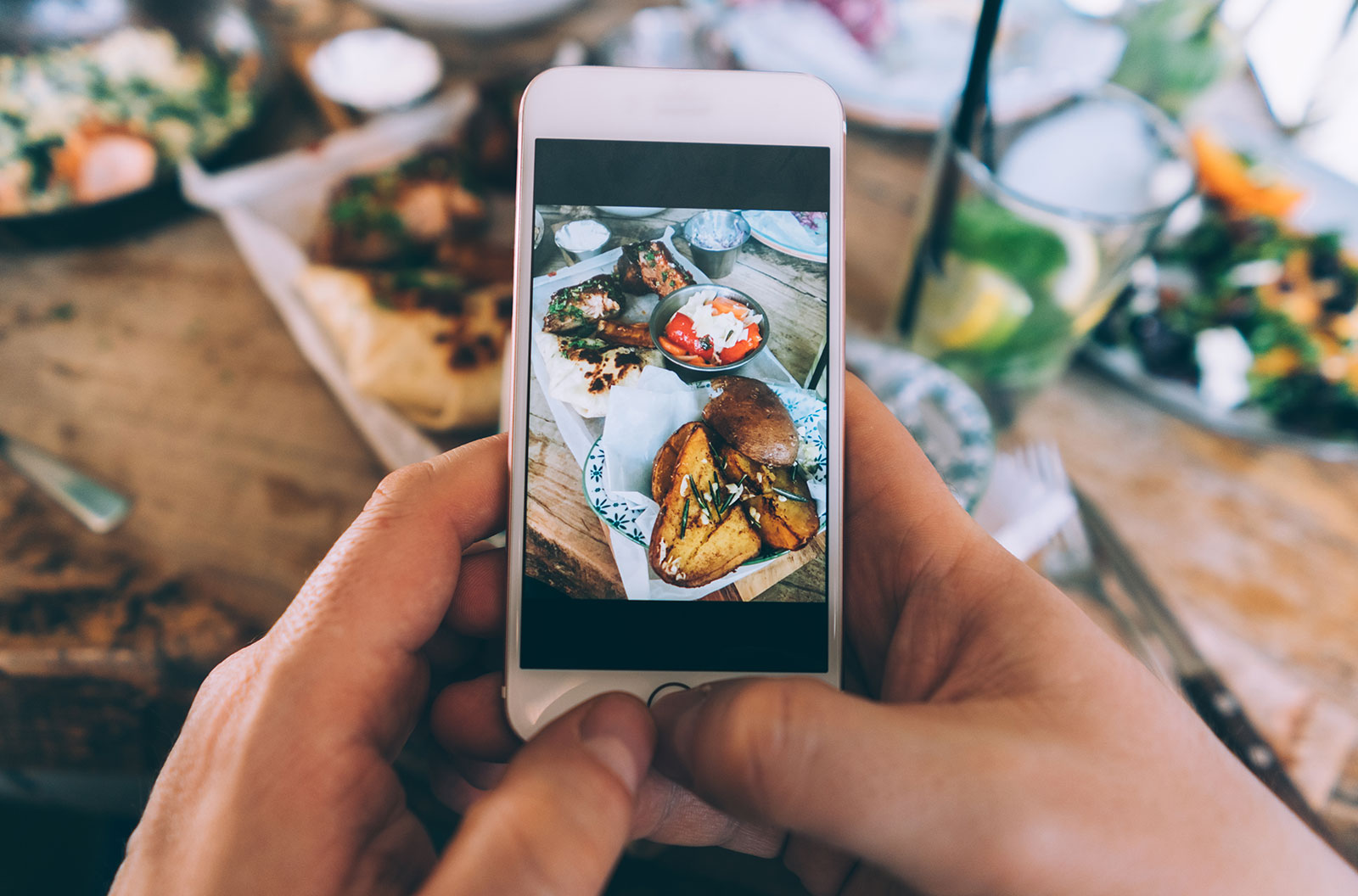 It's only natural to put Instagram first on this list. As the original social network dedicated to sharing images, this platform is arguably the most visual. Choosing images that feel natural is crucial, because of just how much user-generated content is shared on the platform. And when you factor in galleries, in-feed videos, and Instagram stories, there's a strong video component, too.
Fresh creative grabs attention, and paying attention to what kinds of visuals resonate with your audience is important. Are you sourcing enough visual content to provide variety in your posts and paid advertising on Instagram? Keep an eye on what you're posting, and use Instagram's dedicated analytics tools to determine if your posts are working. Also consider paid content like Stories ads, Carousel ads, and more to make sure your offers are optimized, as well.
Keep things fresh with iStock

If you're looking to prioritize your efforts, consider carousel posts, which have the highest engagement rates of any format on Instagram. Beyond just engagement, carousel posts allow you to really show off your creativity with a variety of different images. Creating the carousel is also a great way to explore what kinds of images work for your brand. Because you'll be searching for a lot of images to fill that carousel, you can see what works and what doesn't, and you'll discover a whole new series of topics and search terms to investigate.

Also, be sure to consider the orientation and aspect ratio for your posts when sourcing imagery. While Instagram users tend to favor square or landscape photos, going for a taller, portrait image will actually take up more space on a user's feed when they're scrolling—giving your brand more real estate in front of your audience. Vertical videos, on the other hand, work better for the layout of Stories and Reels. Search iStock for "vertical videos" to get some inspiration and a look at all of what's available or use the iStock photo editor to create the right layout.
Facebook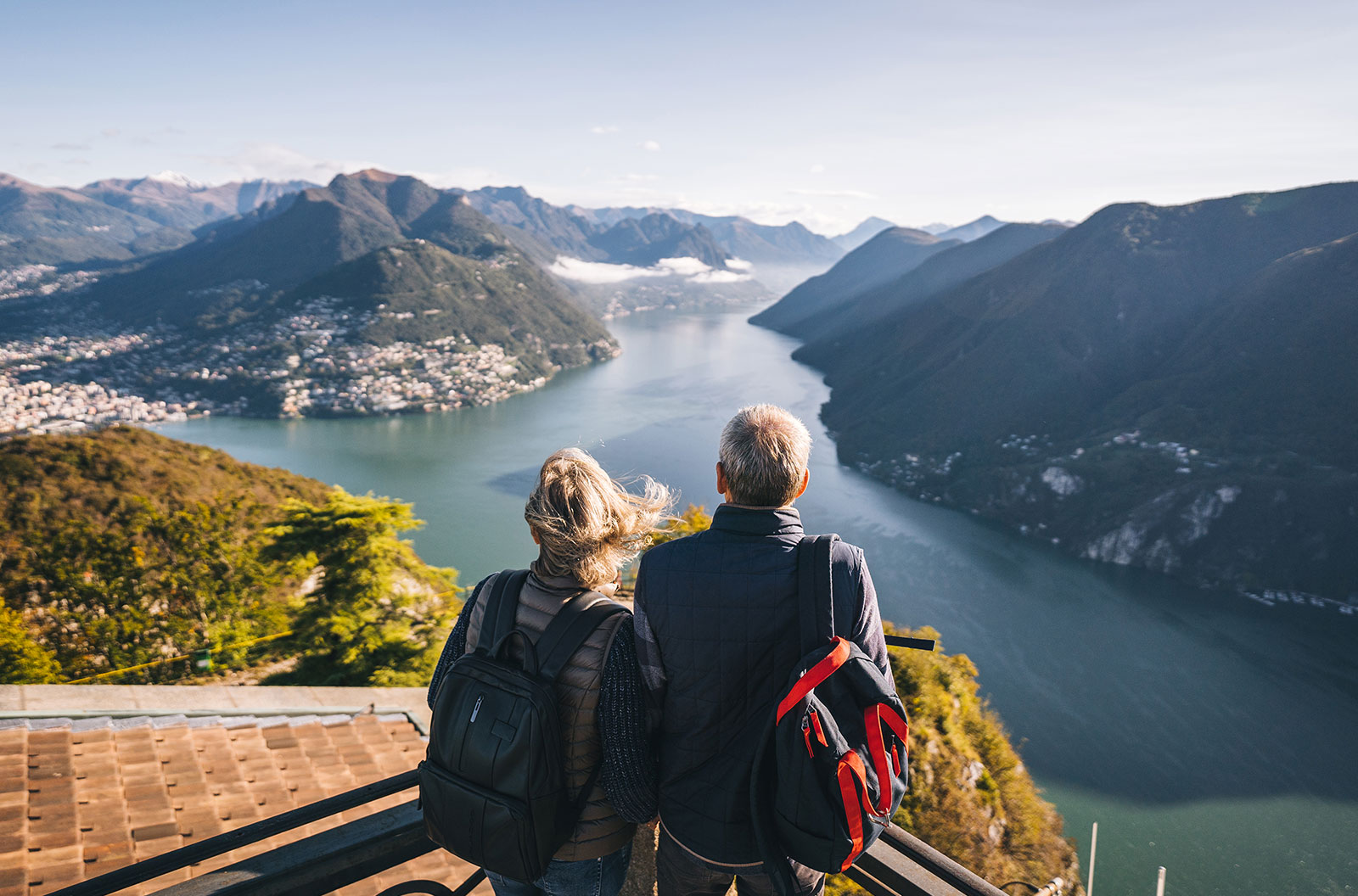 Though they're owned by the same company, Facebook and Instagram are very different—and it's best to take a different visual approach. For one, Facebook's user base skews older than Instagram's, which is just one data point to keep in mind when selecting imagery to use for both ads and posts.
Additionally, Facebook is friendlier to copy-based posts than Instagram. For your brand's daily posts, you'll want to use imagery to help you tell a story, but it may not be the whole story. For paid campaigns, switching up images regularly is a good idea. Because Facebook has a larger audience, and a larger spread of brands posting on the platform, using professional, authentic imagery in your ads and posts can help you stand out even more when compared to brands who aren't using high-quality imagery.
Stay authentic with iStock

While it's important that your images feel polished and professional, on Facebook, you're competing with content users want to see from their family and friends. That's why it's so effective to be personal and authentic, and share images and videos of real people, reflecting your audience's interests as well as your company values. Check out this guide to learn more about how to find the perfect image for your needs in iStock's massive selection of diverse content.
Twitter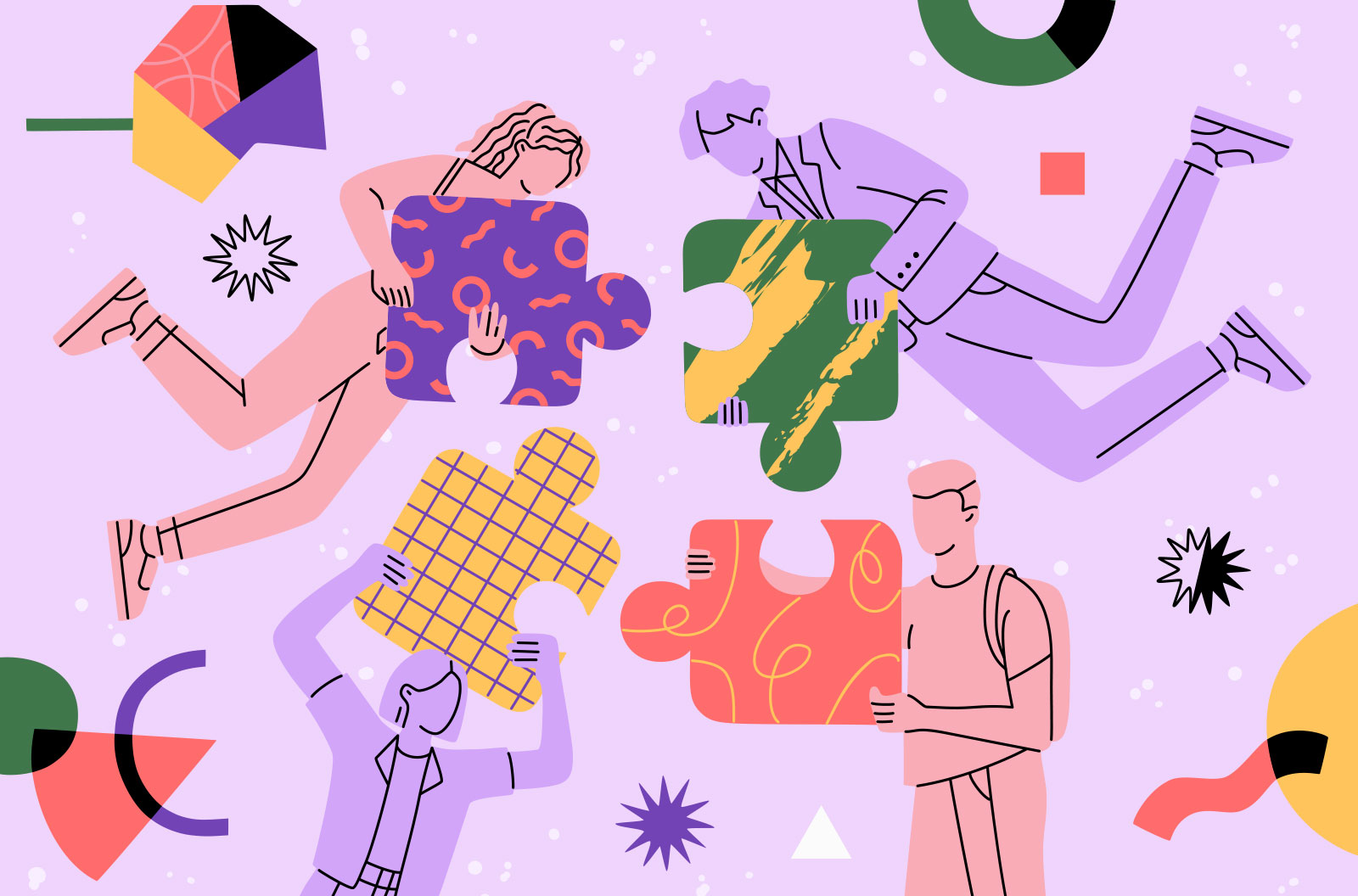 You may think of Twitter as the platform for short quips and @ mentions, but in our modern, visual world it's becoming increasingly important to treat this platform as a visual medium as well. Text is still important, though. The visuals you choose should amplify your message, illustrating the accompanying topic with bright and bold colors to ensure that message gets noticed in people's feeds.
Digital art and graphics are powerful on Twitter, helping to humanize your brand, apply a striking, immersive style to your feed, and ultimately stop the scroll. And if you're using video on Twitter, it's important to optimize it for the platform as well. While some platforms can accommodate longer videos, Twitter's internal data suggests that 15 seconds is the max length you should shoot for. That same report confirmed that you should expect close to 10 times the retweets when posting video—meaning there's a huge upside to Tweeting videos.
How to tackle Twitter with iStock

iStock Templates are a great way to keep your imagery output organized, and giving you a quicker starting point. Once you've settled on the right look and feel, templates can save a lot of time.

On top of that, iStock's wide array of beautiful backgrounds, abstract imagery, and textures and patterns can provide a limitless range of creative solutions for template frames, backgrounds, and other branded accents for a more consistent look on Twitter, and across your other main channels.
LinkedIn
LinkedIn's neutral background and professional setting make it another platform where bright colors are especially eye-catching. And thanks to LinkedIn's astronomical organic reach, there's a huge upside for achieving that reach. "In order to [connect with] a wider audience, get more viewers to take action, and to reach your LinkedIn objectives," Social Media Today confirms that marketers need to "start using more visual content on the platform."
Images used in LinkedIn posts lead to a 98% higher comment rate, and the platform's experts say that custom image collages featuring three to four images in a single post tend to perform very well for businesses. As for video? Data shows LinkedIn posts with a video component get about three times the engagement of copy-only posts.
Let your business stand out on LinkedIn with iStock

iStock has millions of royalty-free 4K and HD videos to browse through and choose from, whatever your industry may be. Our business and finance, science and technology, and healthcare and medicine collections might be most appropriate for LinkedIn, but you'll be sure to find relevant and high-quality footage and visuals when you need them.
Refreshing your visual posts is a necessary practice, whether it's in your feeds or your paid campaigns. Visual updates have to be made to reflect new offers, seasonal changes, current events, and other real-time marketing opportunities. But, probably more important is to update your visuals to keep your brand from going stale.
Prepare for your next social media campaign, and stay focused on what works best on each platform by searching iStock's high-quality imagery and video footage.
Was this article helpful?