Featured iStock Exclusive Artist: SDI Productions
When Steve Debenport began working with iStock, it was as a hobby in 2004. But as he ramped up his skills alongside his success, he decided to leave his programming job to pursue his photography and videography business full time.
Making the switch to full time in 2008, he quickly started to work with freelancers to help achieve the highest quality possible for his business, SDI Productions. However, SDI Productions in its current form really started in 2015 when Debenport decided it was time to build more of a regular team in the Dallas Fort-Worth area.
It's this team that has allowed SDI Productions to produce customer-favorite content across videos and stills.
The Power of a Team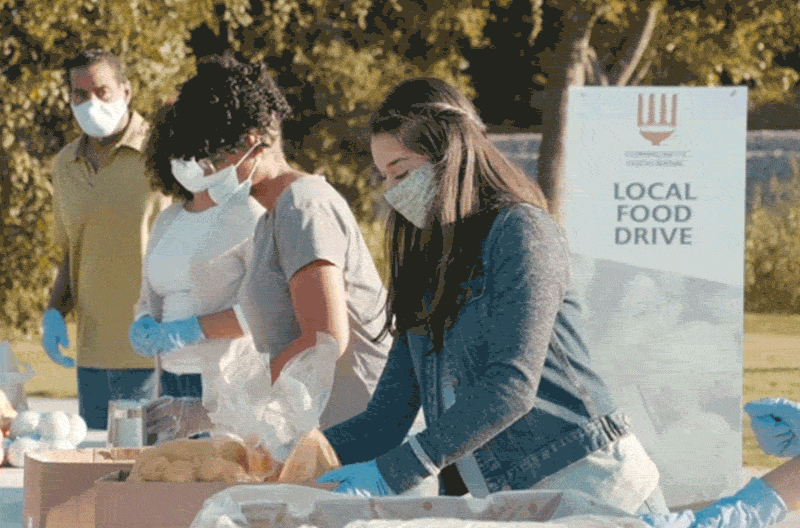 While Debenport worked with freelancers early on in his career, it was the decision to hire photographers, videographers, editors, and other experts that was a game changer for SDI Productions. Instead of working with one-off freelancers, SDI Productions decided to invest in its artists, training them how to specifically shoot for stock and work as a team to create the best possible images.
Now up to 10 part- and full-time members, SDI Productions is able to take advantage of each team member's deep expertise and invest in exploring new assets, such as motion graphics and illustrations.
They're also able to get creative with shoots, such as one they did via Zoom with nine people on Zoom at one time. Not only were they screen recording, they also were taking video and still photographs from multiple cameras and angles across multiple different homes.
Only-of-Their-Kind Stock Videos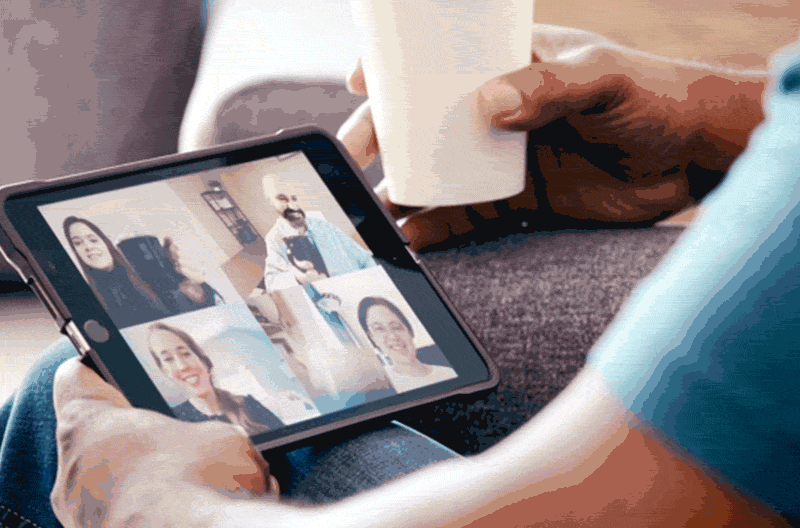 Having a team also gives SDI Productions the resources to offer unique stock products. One of these is what they refer to as photo merges. "We integrate videos with other videos," explains Debenport. "So, perhaps we have a video shoot in an office where someone is looking at a screen. We can add something like a Zoom video to that screen."
"We also do this with still photos, too," he adds, explaining one scenario where the team created an image of a custom application that they put onto an iPad. The image is a woman moving into a new home. Stuff is on the floor and she's looking at an iPad. On the iPad is "how to pick colors for paint."
"We like to create images like that. They have an added layer of specificity, but also have a broad audience. They're scenarios like moving and looking for paint that everyone experiences."
"It's fun to do, but it's also unique and difficult," Debenport continues. "You can't just be a photographer and do that. You have to have a graphic designer, a good editor, and a videographer."
But instead of having to buy a photo and edit it yourself, SDI Productions has already done the heavy lifting for you. "We like to be able to provide that as a finished product."
Using Stock for Vertical Videos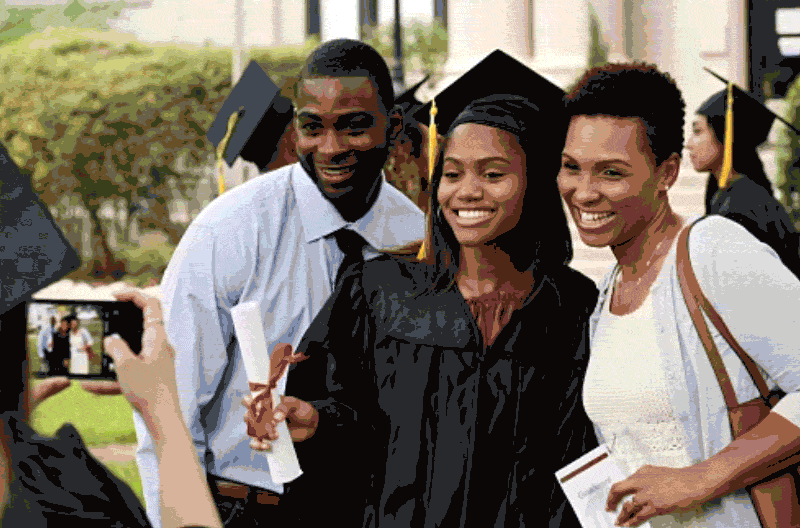 As video becomes a ubiquitous part of marketing, Debenport notes that there is a huge opportunity for customers to use high-quality stock videos not just for video in general, but also for vertical videos.
"Taking a vertical sliver of a large video will work with 99% of the use cases out there," he stresses, noting that the supply of vertical stock videos is small compared to horizontal, but that shouldn't stop people from playing with vertical. "Why limit yourself to only searching vertical videos?" Getting the larger video and cutting it is just as easy, particularly when you find a horizontal video that is perfect for your needs.
New Themes for New Times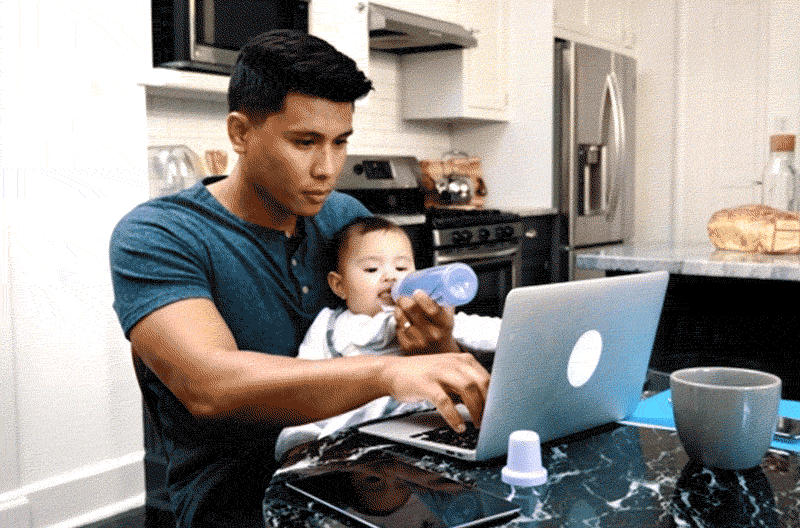 Like most businesses, SDI Productions had to adjust in the wake of Covid-19. They're exploring new themes that have emerged or accelerated as a result of the pandemic, such as multiple generations living under one roof. "Adult children living at home isn't just for Thanksgiving or birthdays anymore," says Debenport. "It's all those regular at-home activities."
Next on his team's calendar is shooting a graduation, but while SDI Productions has shot graduations multiple times in the past, they know it needs to look different this time.
"As society and culture changes, there are opportunities to better reflect those changes," he says.
And with videos like those from SDI Productions, it's easy for businesses to maintain fresh visuals that align with and reflect the times.
Get SDI Productions Videos, Only at iStock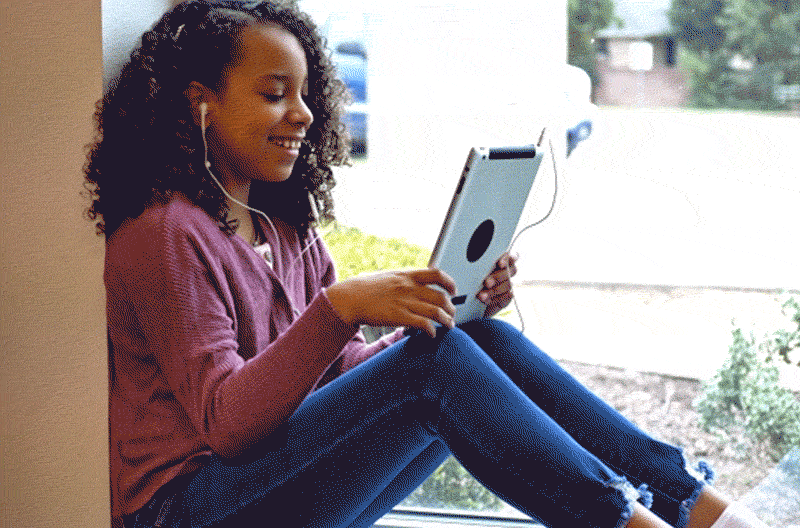 Accessing videos from SDI Productions is affordable and easy when you purchase a credit pack or a Premium + Video subscription, which gives you access to images, illustrations, and vector graphics in addition to videos at one low price. Check out SDI Productions work and more videos curated by the iStock team to make your work stand out.
Was this article helpful?