Easily Change Video Aspect Ratios With the iStock Video Editor
iStock Video Editor: How to Change Video Ratio
As a small business owner or freelance creative, you know the power and importance of having optimized video content. High-quality stock video is an eye-catching way to stop your customers as they scroll, giving you a chance to keep them engaged and reach them in a way that a still image might not be able to.
We've already talked about the importance of knowing platform specifications, as well as creative ways that you can use videos in your paid social ads—and now, we're going to show you how you can easily use our free iStock Video Editor to make sure your video ratios are optimized for whatever platform your advertising on. But first, you'll need to get a project started in our video editor.
Start from scratch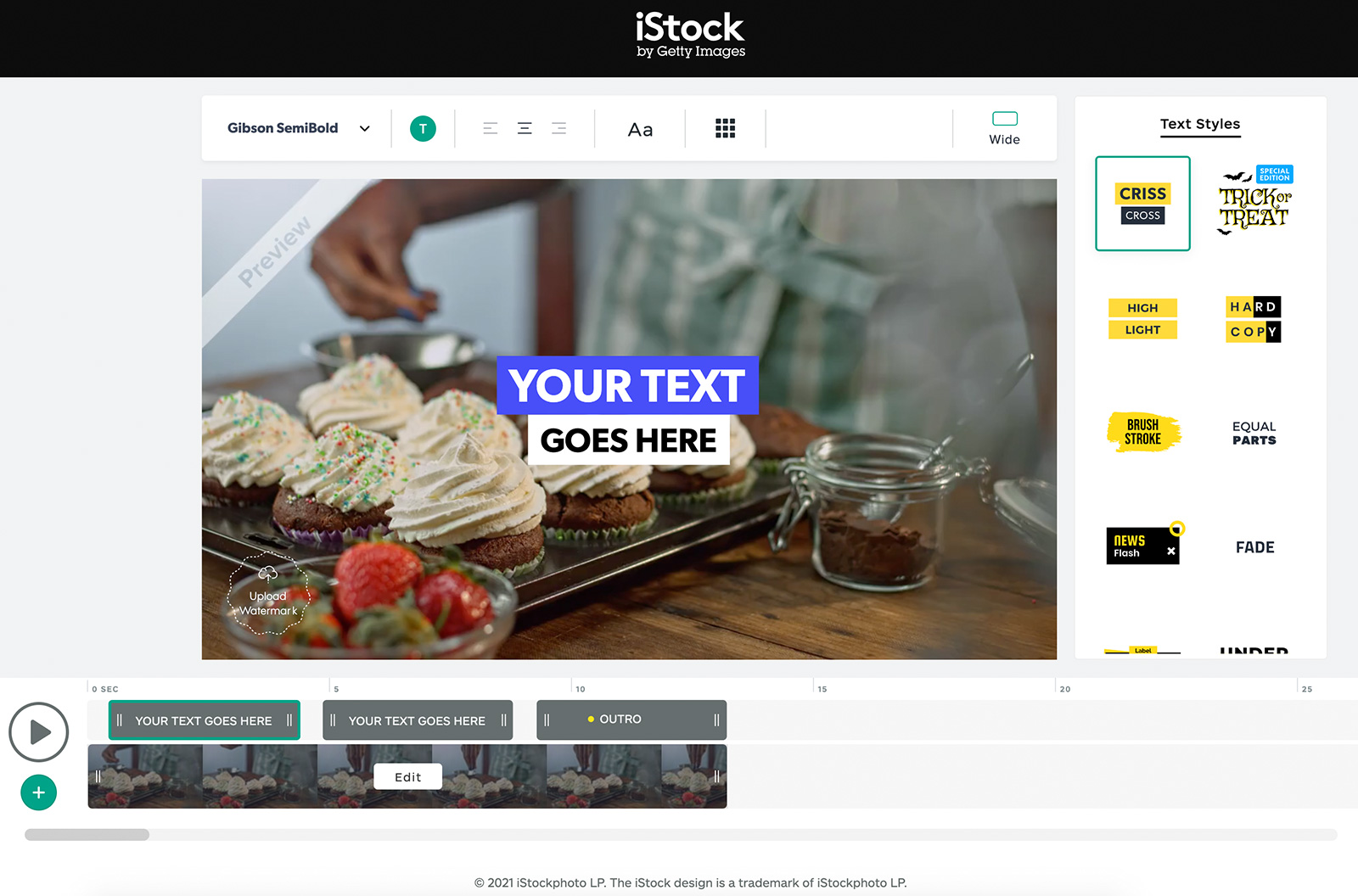 iStock makes it easy for anybody to create incredible videos with no professional experience required. Just find the perfect stock videos or stock images on iStock and start customizing them directly in our powerful video editor to see the creative possibilities available to you. From editing clips to uploading your own content, you'll be up and running with a stunning, on-brand video in minutes.
Or save time with templates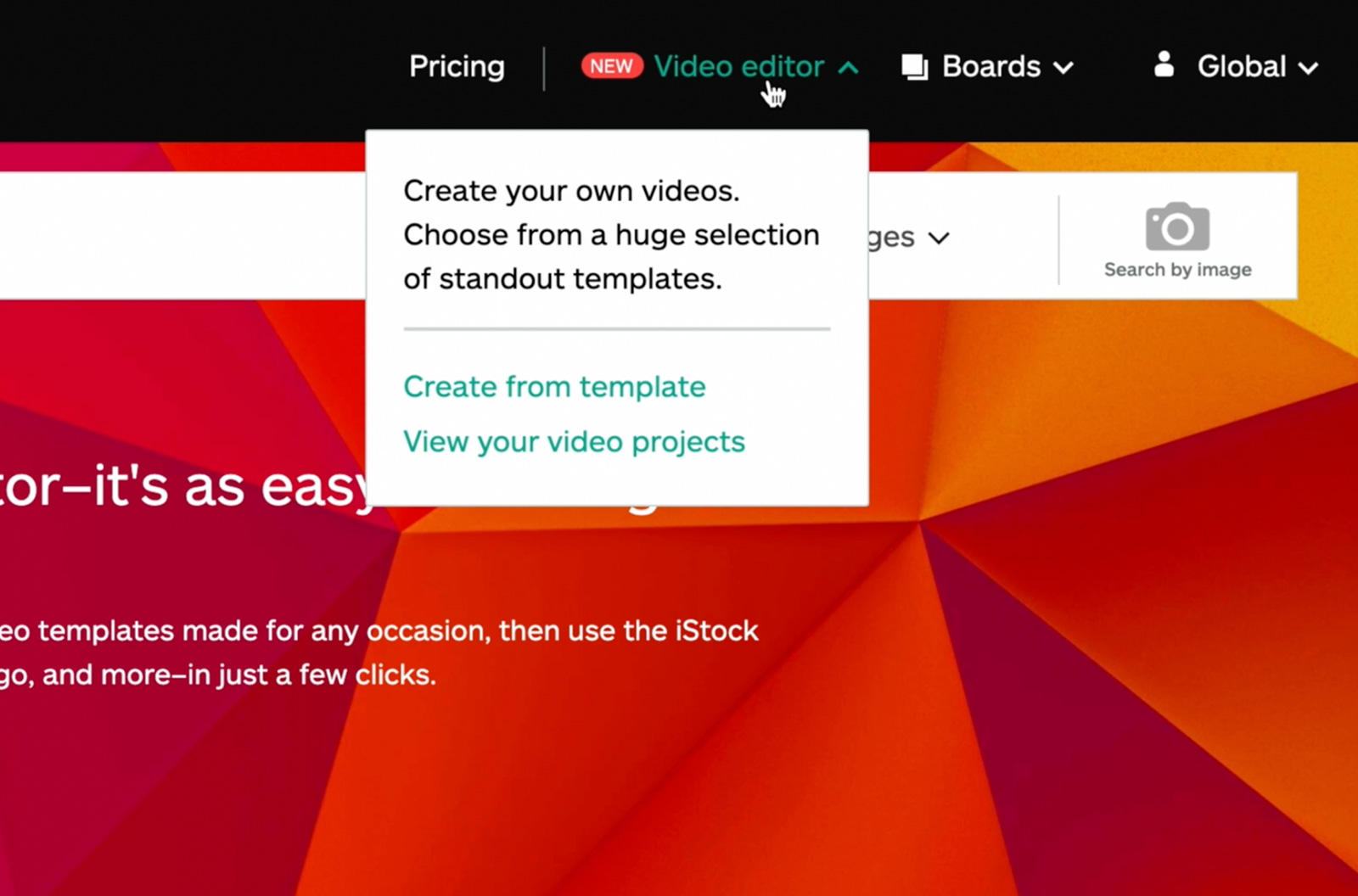 If you want to make it even easier on yourself, explore our premium templates to help you get started fast. From seasonal categories to sales-focused templates, you'll be able to create a video that meets your unique business needs, every time.
Need a winter-themed brand awareness campaign for your business? We've got winter-themed templates that'll connect with your audience, all season long. Creating an advertisement that moves your customers to action? Check out our incredible, inspirational templates that'll motivate anyone who watches it to strive toward their goals—and keep your company top-of-mind.
Now, make sure you've got the right ratio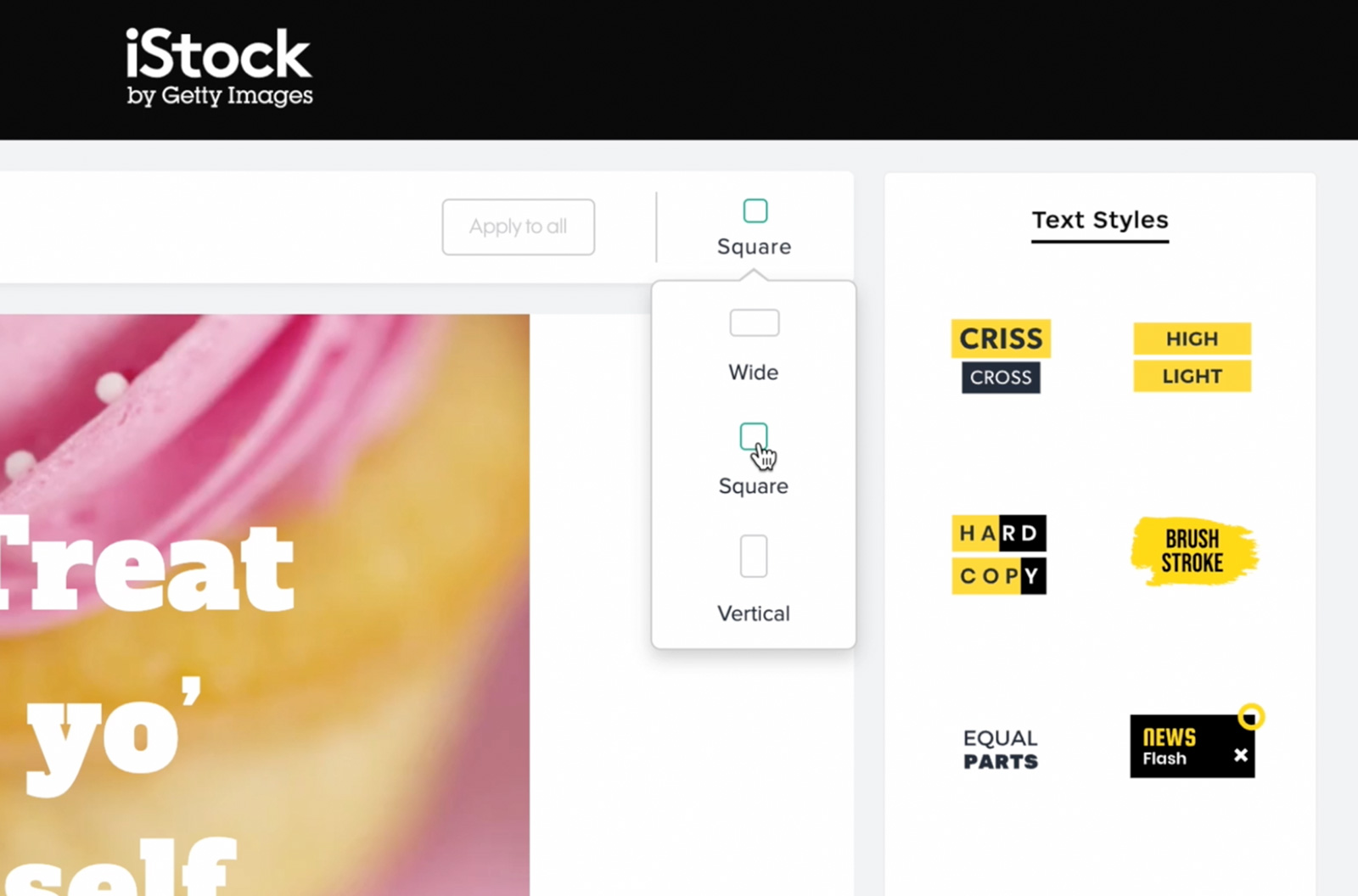 Whether you're creating a promotional video for a mobile social channel or producing a high-quality sizzle, the iStock Video Editor makes it easy to pick the perfect video ratio for any of your needs, allowing you to choose from wide, square, or vertical, depending on the platform you'll be creating your video for.
Once you've picked your ratio and finished editing, you can license iStock content you used and access an instantly shareable video that builds brand awareness and reaches your audience where they are.
Want a walkthrough? Watch the video below to see how you can change your video ratio directly in the iStock Video Editor to make sure every project fits perfectly on any platform.
Was this article helpful?