5 Situations When Boards Can Save the Day
Sure, saving images is the main way you're probably using Boards—but if that's all you're using them for, you're missing out. Here are five situations when Boards can streamline your workflow, help make better creative decisions, ease collaboration, and more.
When You Need to Get to "Yes!" Faster…
SolStock, 1092271420
Getting a stakeholder to settle on a concept can present a challenge and you might need to show a few different ones—with Boards, it's easy. Put together two, three, or even twenty different concepts together—just add in your images, organize them, and write a description to explain your concepts. By using Boards, your stakeholder will see a clear visual contrast from concept to concept, making it easier for you to explain your creative direction and vision.
When You Need to Fill Your Tank with Creative Inspiration…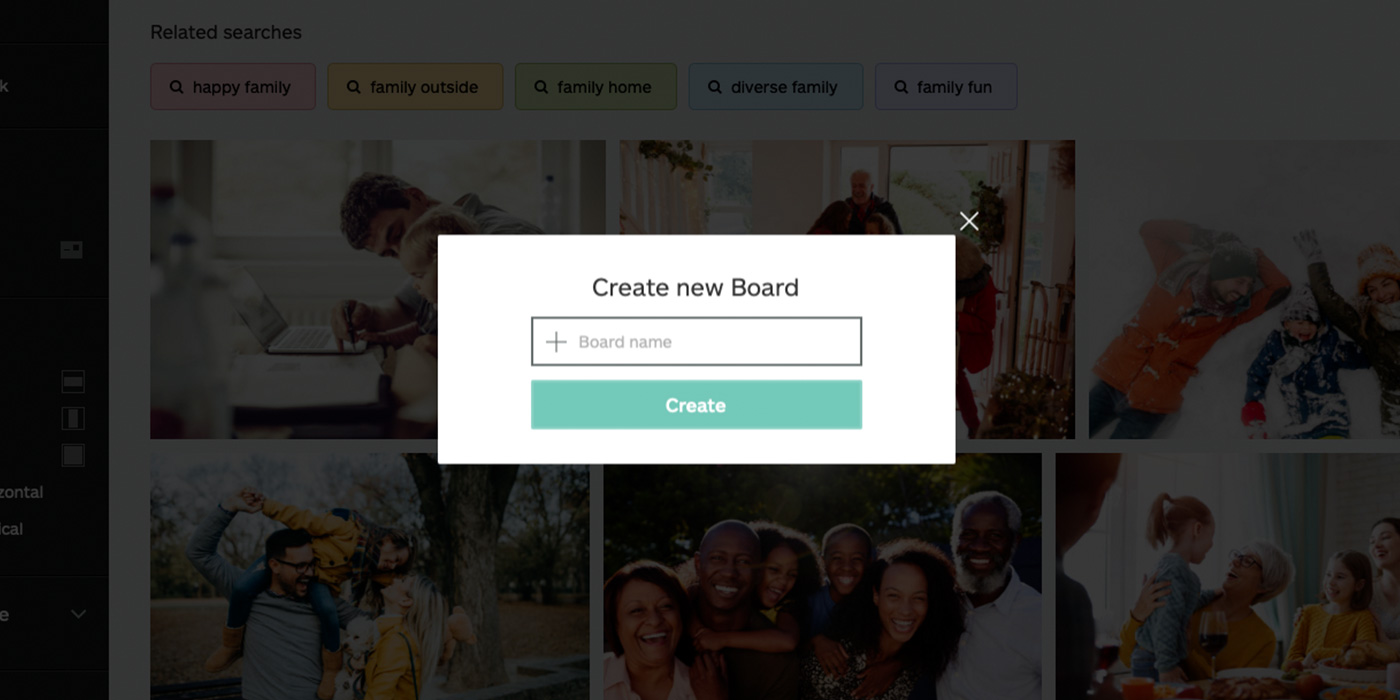 You know that moment—you see an image and it drives your mind into creative overdrive. You imagine it on billboards in Times Square—and you know that you're going to use it in the future, no matter what. Unfortunately, it's not right for the project you're currently working on—but you know what to do, don't you? If you haven't already, make a Board to drop in all the content that inspires you—that way, you'll have a supply of stunning images to look at whenever you need to kickstart your creativity.
When You Need to Download a Dozen (Or More!) Images, All at Once…
"Hey, can you send me those 20 images I picked out last night? I've made notes in your Board for the ones I want." Don't be alarmed—you won't have to download each image individually. Boards allow you to simply click a checkbox on the top left of each image and then perform a bulk download—it's that simple and that fast. Just make sure you've got enough credits to download all of your images—and if you don't, you can stock up right now.
When the Client Wants to Try Their Hand at Design…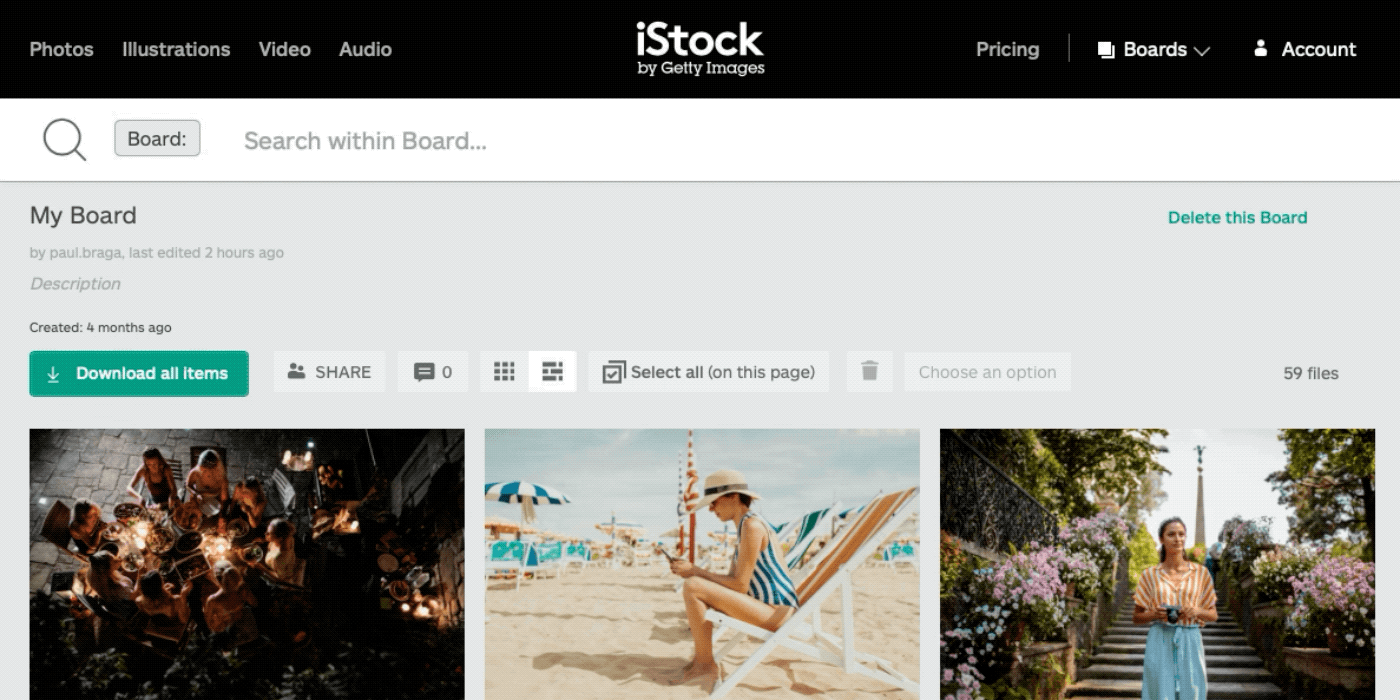 You've got a particularly particular client that loves being hands-on with his projects, often getting in the way of your work. This client doesn't just want to see your Boards—they wants to add, remove, and influence them in a way that you can't bear to see. Thankfully, you can mitigate this problem by copying an entire Board in just a few clicks—click "Select all" on your chosen Board, select "Choose an option", and click "Copy to Board." That's it, now you'll have a brand new Board that your client can play with and that you can reference for their great ideas—all while keeping the integrity of your original Board.
When Scope Creep Starts Creeping In…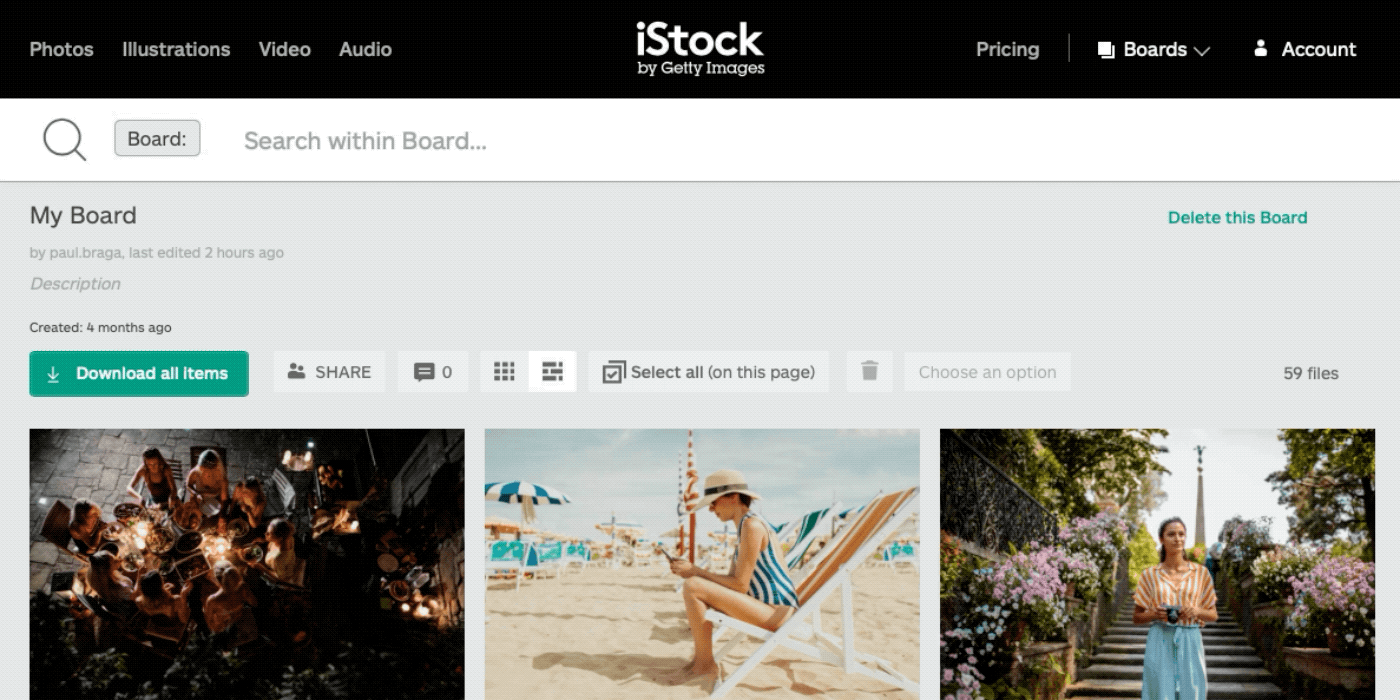 The project you've been working on for weeks—you know the one—keeps expanding. It went from one presentation to multiple—and now you need to pick visuals for a video, too. You've already found dozens of possible images, videos, and illustrations you could use, but with this extra scope creep, you know you need help—thankfully Boards make collaboration a breeze. Enlist a junior designer to help source some new images—all you need to do is send a link allowing viewing and editing. And, want a gut check from a stakeholder with big opinions? Even easier—you can send a link that only allows viewing, so your Boards will stay as pristine as when you send them.
As you can see, Boards do so much more than just help organize the images, illustrations, and videos you love. Use them to maximize the incomparable value you get from iStock—so start using Boards or continue using them by creating your first (or tenth!) one today.
Was this article helpful?