3 Projects Perfect for iStock Typography (and the Licensing You'll Need)
1145282615, Vectorios2016 | 1145873708, Vectorios2016 | 1160828827, iarti | 941924564, a-r-t-i-s-t
When you're kicking off a design project, sometimes the first place you start is with the copy and the message that will live on that project. While you might immediately go for a font in your design program, you might find more inspiration by searching for typographical elements on a site like iStock. There may be some projects that lend themselves more to vector-based lettering, allowing you to be more creative with how your words look. Plus, many people don't realize that fonts and typography can be protected by copyright laws, just like other design elements. So how do you license that typography to minimize your risk of receiving copyright claims? Read on as we highlight project types that might be better served with vector files, plus we'll run down the iStock license* you'll probably need for each.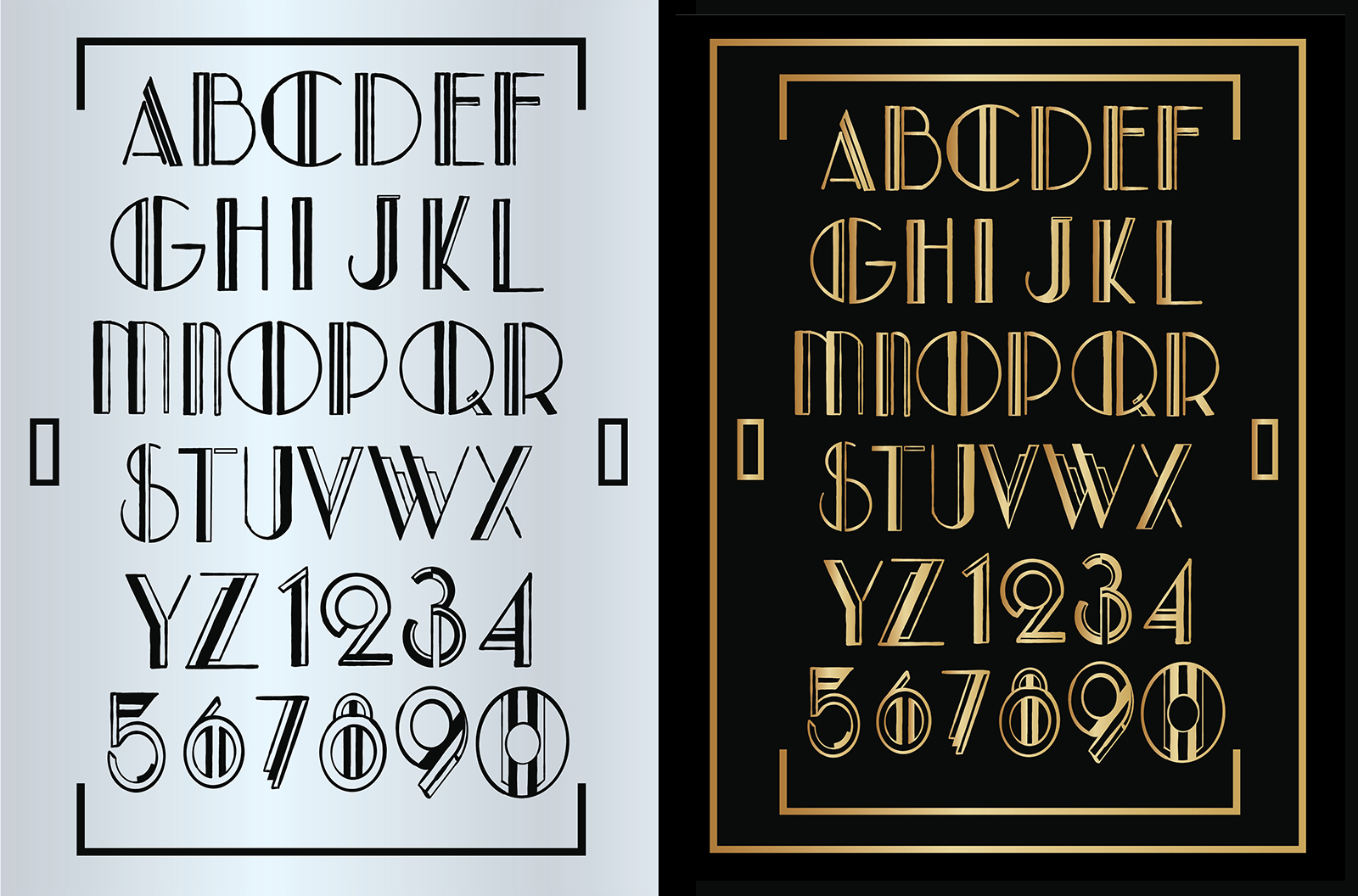 1054477400, Jon Wightman | 1054477380, Jon Wightman
A unique invitation or ad
If you're working on an event invitation or really want "wow factor" in your lettering for a standard ad, it sometimes makes sense to search for more unique lettering. What's great about licensing typographical elements from iStock for this is that most of the typography we offer comes as a vector file, meaning it's infinitely scalable, and offers unique colors, design treatments, and effects (things you often won't find in the inherently flat world of fonts). It's also particularly helpful to start a project this way because if you wish to send the working file to another designer for collaboration, they may not need to install a specific font.
The license you'll most likely need: The iStock Standard License, an Extended License, or a TeamShare Subscription
The iStock Standard License allows an individual to use a royalty-free vector file in advertising, marketing, apps, websites, social media, and hundreds of other uses (subject to a few restrictions). If you do want the flexibility of sharing your design files with other users, you'll have to look into our Extended License or our TeamShare Subscriptions.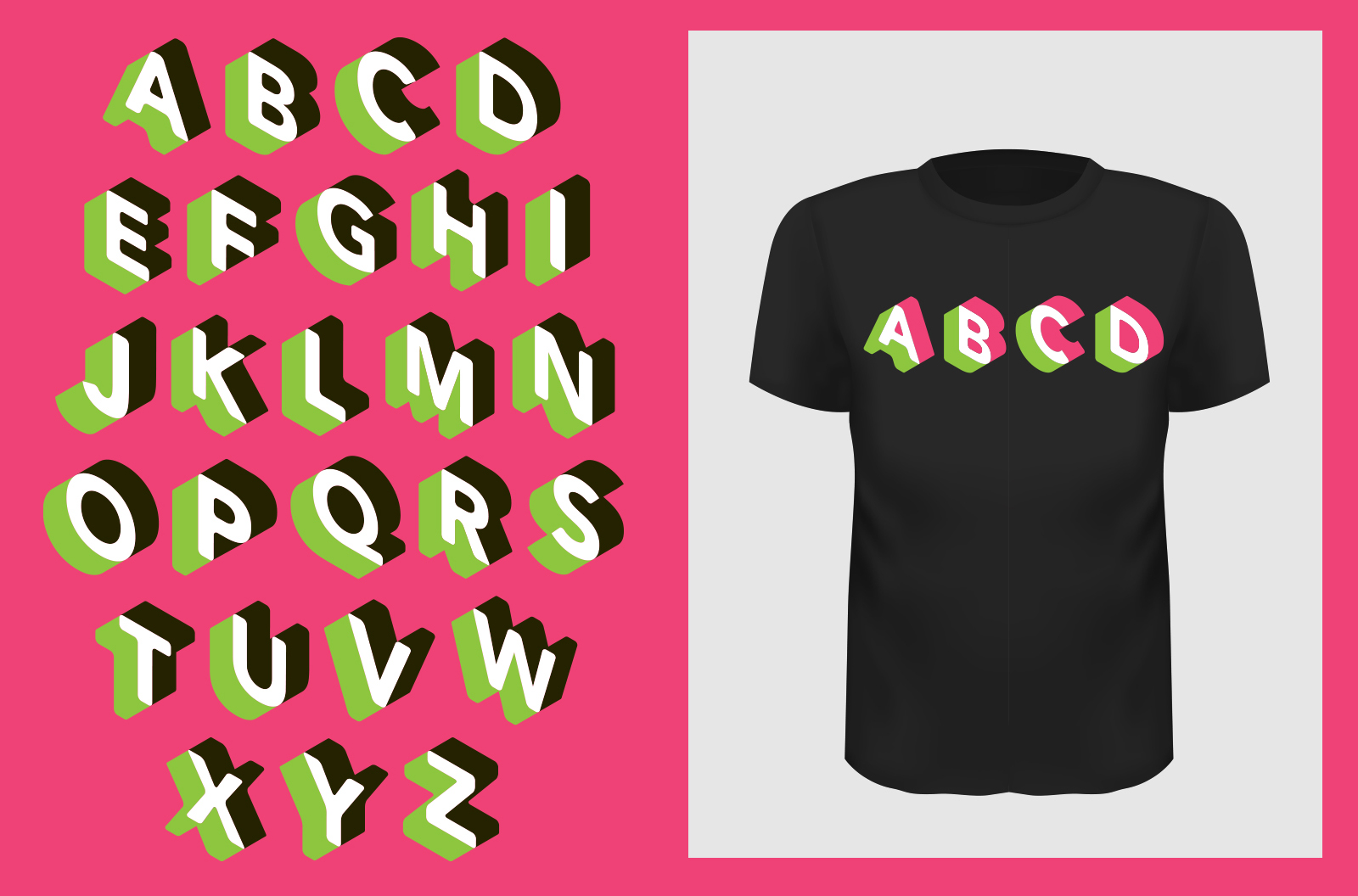 1171037505, kaylabutler | 1201575234, Pelikens
Resale merch and swag
Another great use for vector-based typography is when you're working on merchandise for your brand, like sellable t-shirts or giveaway swag. In these cases, you'll likely want a lot of control over how your lettering looks, and how it fits into the other graphics of your brand identity. If you started with a font, you'd likely have to turn those letters into objects or vectors anyway, so licensing vibrant, three-dimensional lettering files from iStock can be a much more inspiring starting point.
The license you'll most likely need: Extended License
If the merchandise you plan to sell features iStock content prominently, the iStock Standard License doesn't cover this type of use. Purchasing an Extended License for products for resale will allow you to sell or otherwise distribute the products.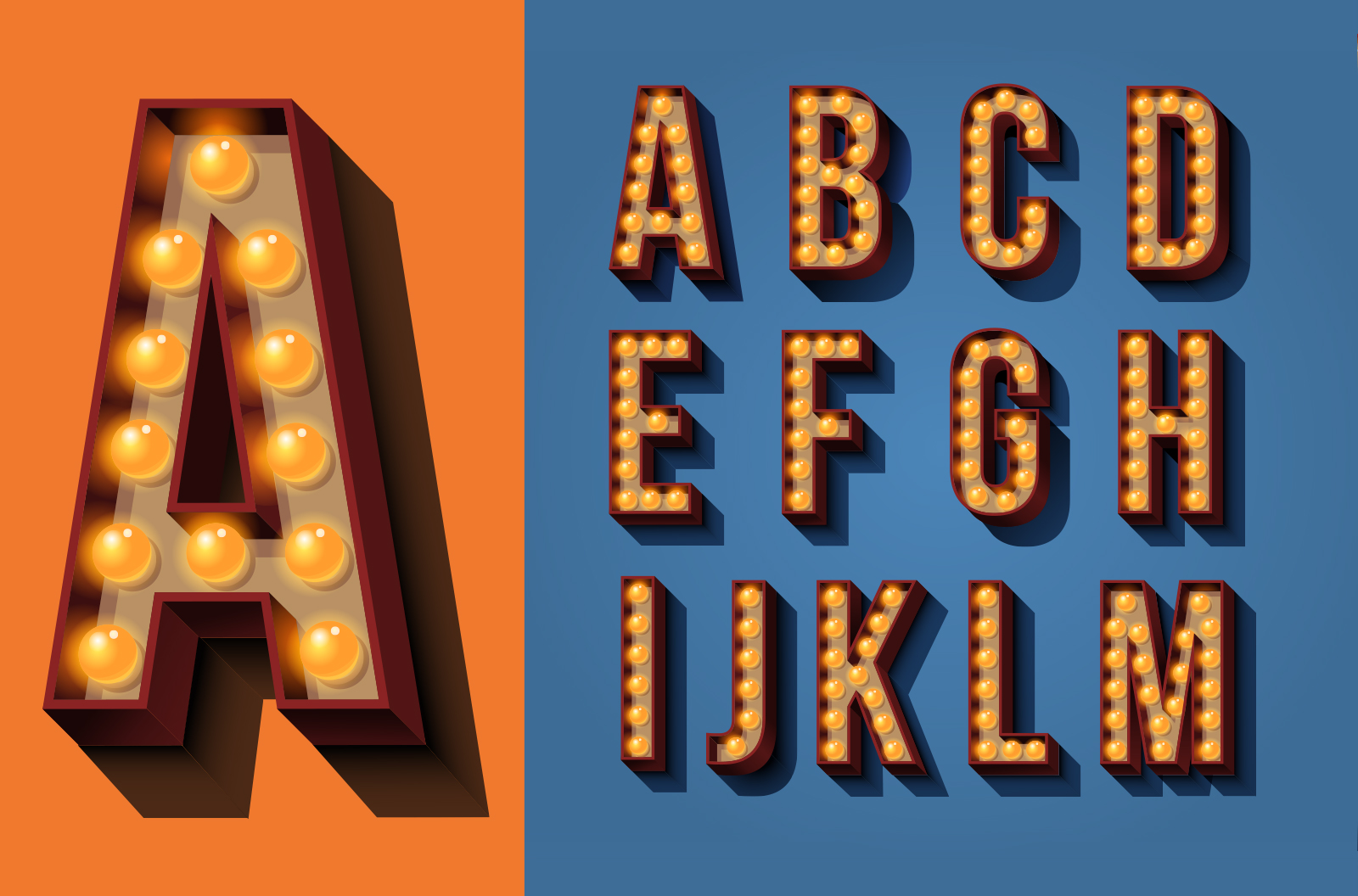 Large print projects
Any time you're working with print products that are going to be much larger than the average poster (things like billboards and bus signs, for instance), you need to consider the size of the file you're working with. Fonts are technically scalable to large sizes, but as soon as you start adding colors, effects, and other graphics, you could run into problems. A vector file, on the other hand, can start you out with these vibrant effects, but also lets you scale them infinitely to whatever size you need.
The license you'll most likely need: The iStock Standard License or the Extended License for Unlimited Reproduction
If you're creating one single ad placement with a limited print run, the standard license may be suitable, depending on the volume of distribution—for example, a single billboard. But, if you plan to reproduce your project or plan to use this print ad in a magazine with a large circulation, you might need to purchase rights for unlimited reproduction. The general rule here is if there will be more than 500,000 copies of your print piece, you'll need additional rights.
Ready to spark inspiration with killer typography? Explore iStock now.
*This article is meant as a reference only and does not constitute legal advice. To learn about all of iStock's licensing rules and restrictions, please visit our licensing resource page.

Was this article helpful?